The Next Step in Luxury Makes a Terrific Final Destination.
The average transaction price for an entry-level luxury car is about $40,000 nowadays. The average price for a flagship luxury sedan is closer to $100,000. That's a big gap, and these midsize luxury sedans are here to fill it with an average selling price of around $55,000.
Today's mid-lux lineup is more diverse than ever. Turbocharged 4-cylinder engines are increasingly common, while some models have dropped the V8 altogether. Other trends include all-wheel drive, diesel engines and even hybrid powertrains. Still, the segment remains defined by V6 power and rear-wheel drive.
And while the cars have leaned sportier in recent years, midsize luxury sedans still split the difference between famed drivers' cars like the smaller BMW 3 Series and big cruisers like the Mercedes-Benz S-Class.
What's New and What's Next
Infiniti has introduced a long-wheelbase version of the Q70 for 2015, while the 2016 Audi A6 will feature styling tweaks and more power. The updated A6 was one of several new 2016 models unveiled at the 2014 Los Angeles Auto Show. Lexus revealed its high-performance GS F, one of many new-for-2016 models going on sale within the next year, Acura announced its updated 2016 RLX and, at the 2015 New York Auto Show, Jaguar introduced its all-new 2016 XF.
Engine Evolution
Not so long ago, virtually every entry in the midsize luxury sedan segment offered available V8 power. But as a result of rising gas prices and improved engine technologies, turbocharged 4-cylinder engines -- unheard of in the segment until recently -- are now about as common as big V8s.
Diesel Options
Today's diesel engines are so smooth and quiet that they're appearing in more and more luxury cars. In addition to the Mercedes-Benz E-Class, you can now opt for diesel efficiency in the Audi A6 and BMW 5 Series.
Hybrid, Too
If you prefer efficiency of the gas-electric variety, you can get hybrid power in the Acura RLX, BMW 5 Series, Infiniti Q70, Lexus GS and even the Mercedes-Benz E-Class.
Weather Warriors
In addition to the wide variety of powertrains outlined, each of these models is available with the added traction of all-wheel drive.
Value Champ
The Lexus GS 350 boasts the highest predicted resale value of this group, and earned one of KBB's most recent 5-Year Cost to Own awards.
Wagon Wheels
If you want the comfort and driving dynamics of a luxury sedan but need more cargo flexibility, make like a car enthusiast or a European and go for a wagon. The E-Class is the only one in this segment that's available in wagon form. The BMW 5 Series Gran Turismo has effectively replaced the 5 Series wagon in America, but it's a bit of a different animal.
Premium Performance
For those willing to pay for it, many of these cars are available with even higher power and higher performance. The BMW M5, Mercedes-Benz E63 AMG, Audi S6, and Jaguar XFR/XFR-S each offers its own brand of visceral appeal, as will the all-new 2016 Cadillac CTS-V. Lexus might also get in the game with a Lexus GS F.
Saving Down
If you do want a sedan but just want to spend less, most of these models have something akin to a little brother in the small luxury sedan segment. Check out our Small Luxury Sedan Buyer's Guide.
Midsize Luxury Sedan Gallery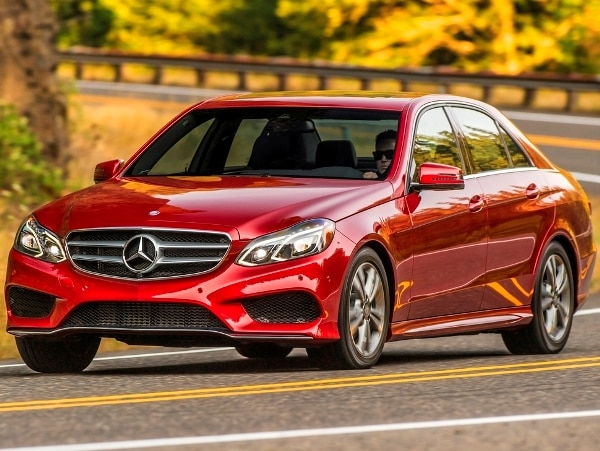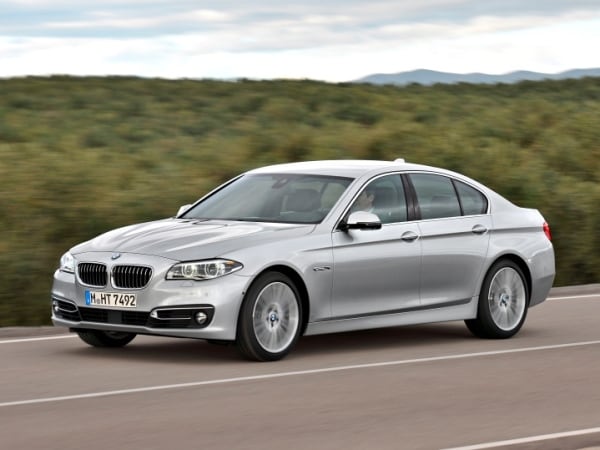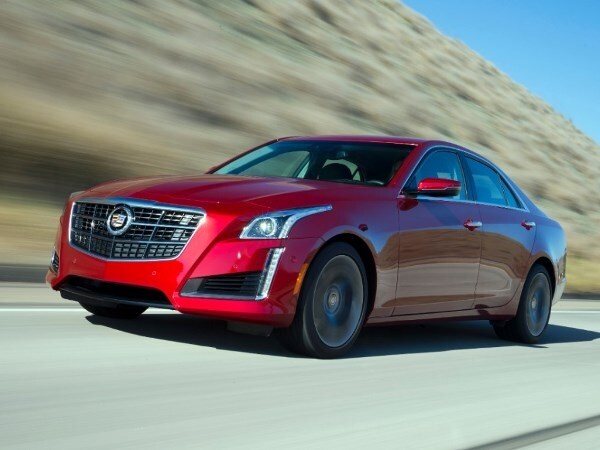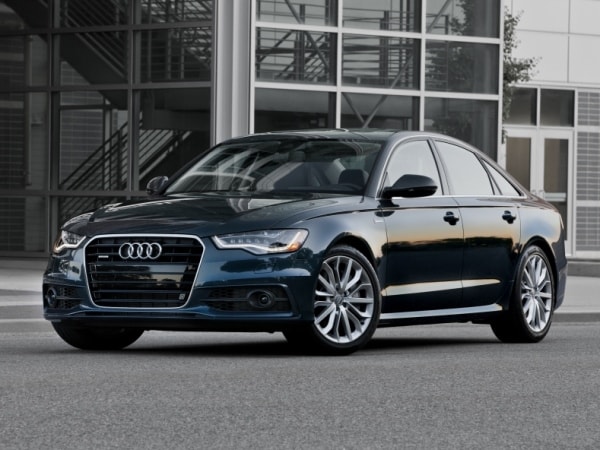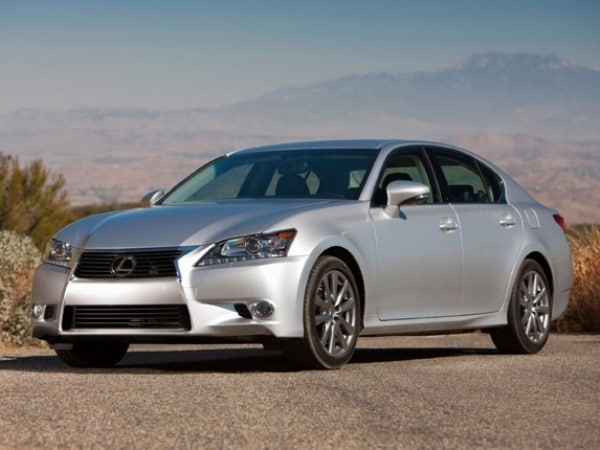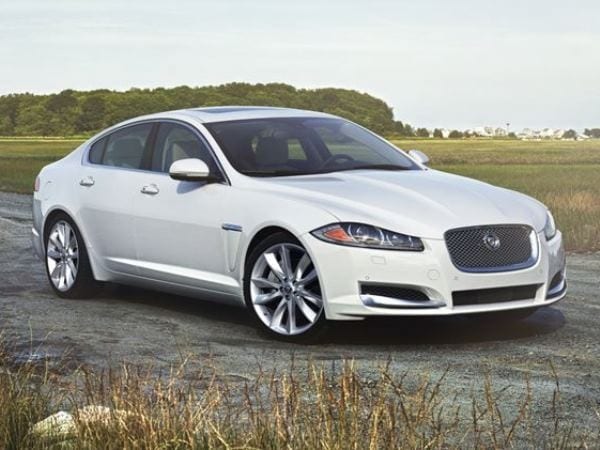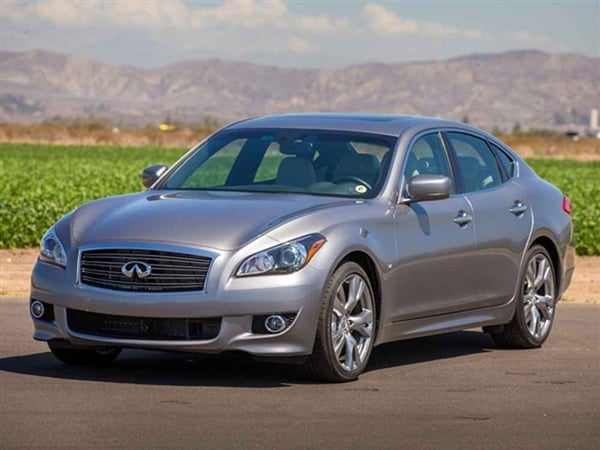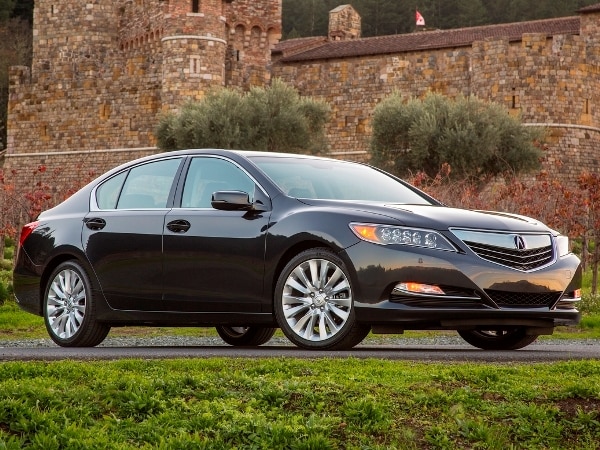 POPULAR AT KBB.COM