A long-time favorite says goodbye to shortcomings
Exceptionally stylish and fun from day one, the Mazda3 has been completely redesigned for 2014 and now boasts the most attractive interior in the class, excellent fuel economy and an infotainment system as good as you'll find in any of its competitors. Every key weakness we've had to forgive in previous models has been turned into a strength. Highway ride might be too stiff for some — the typical compromise for more responsive handling — but if good looks and big fun are at the top of your compact car wish list, the newly well-rounded Mazda3 will blow you away with everything else it offers.
Driving It
A few driving notes from our full review of the 2014 Mazda3: "Ride control/compliance, steering feedback and brake response have all been enhanced in ways that see this new Mazda rivaling the Focus for best-in-class dynamic status. And more driver-centered control layouts, better seats, improved cabin isolation and outstanding forward visibility minimize fatigue factors while maximizing driving enjoyment - especially on top-line Mazda3 s versions with the head-up display and touch-screen infotainment system."
Feature Highlight
The pop-up, head-up display is cool (you can see it in the background of the image below), but the free-standing display with attractive graphics plays a bigger role in transforming the Mazda3's interior into the category's most appealing.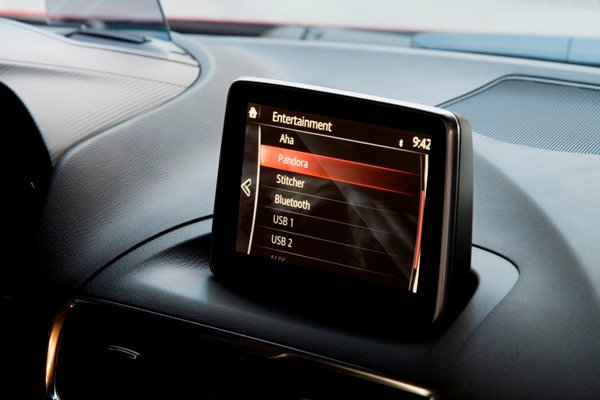 Awards
The Mazda3 has made our list of 10 Coolest Cars Under $18,000 every single year since it debuted for the 2004 model year. That trend is now sure to continue for the foreseeable future.
What's Next
Buyers wanting the more powerful 2.5-liter engine matched with a manual transmission will have to wait a while, as will those with their eye on the next-gen, next-level Mazdaspeed3.
Shapes and Sizes
The 2014 Mazda3 is available in a choice of 4-door (sedan) or 5-door (hatchback) body styles, with a 155- or 184-horsepower 4-cylinder engine — i and s models, respectively — and a 6-speed manual or automatic transmission. The most popular version is a 2014 Mazda3 i Touring 4-door with an automatic transmission, with a sticker price of $21,440 including destination and impressive city/highway fuel economy of 30/41 mpg. Mazda says more than two in three Mazda3 buyers in America choose the sedan.
2014 Mazda3 Gallery: Inside and Out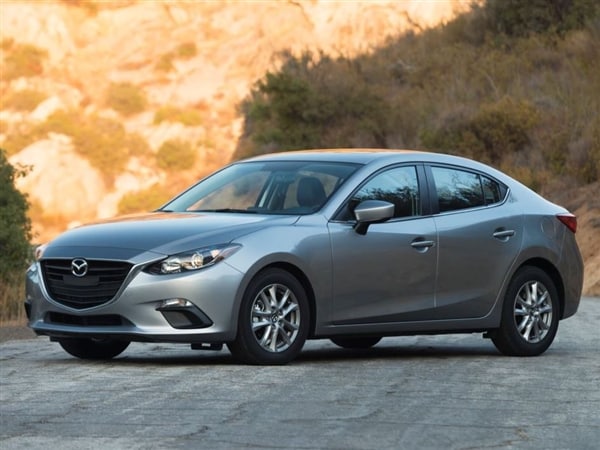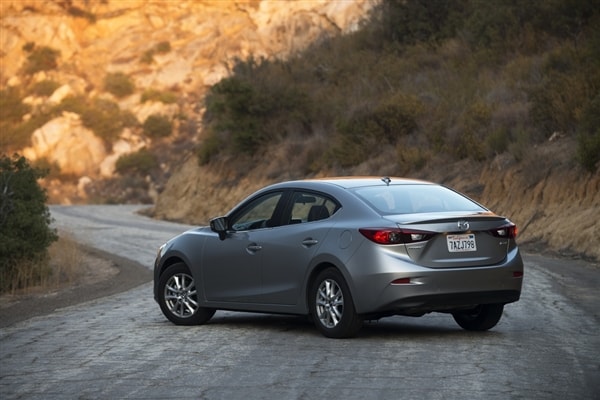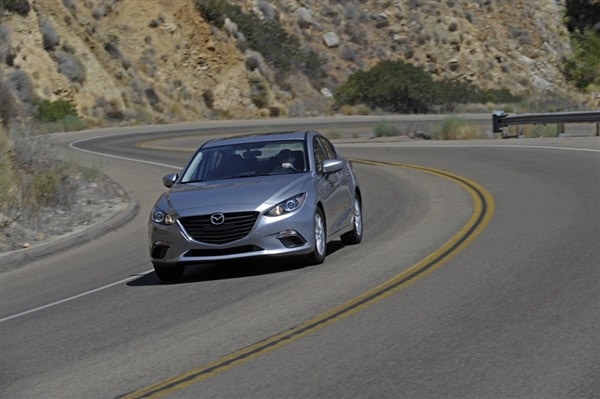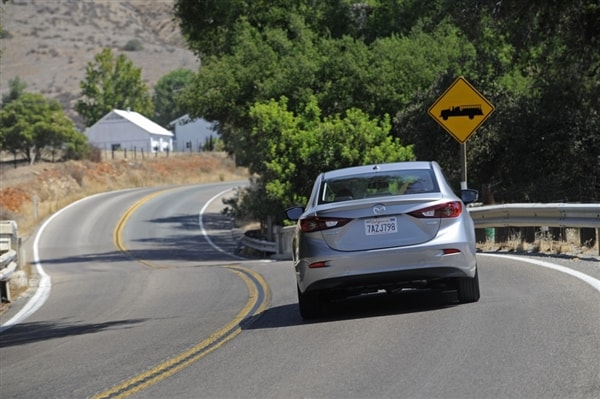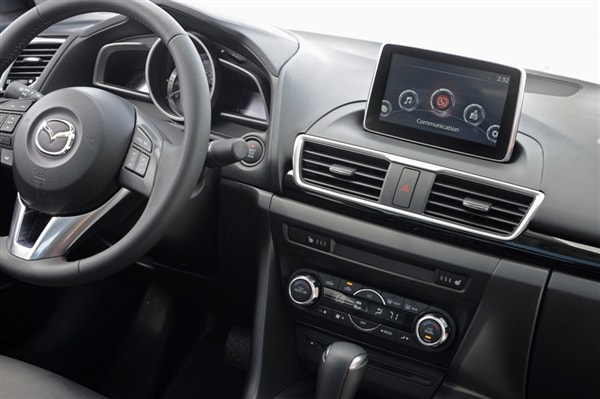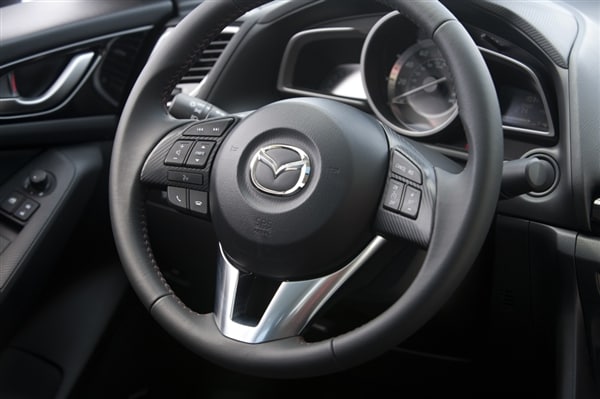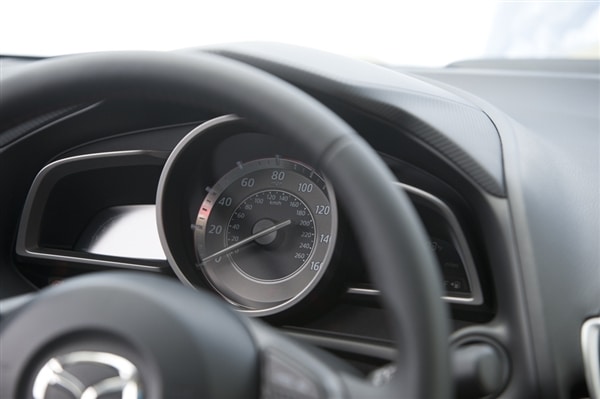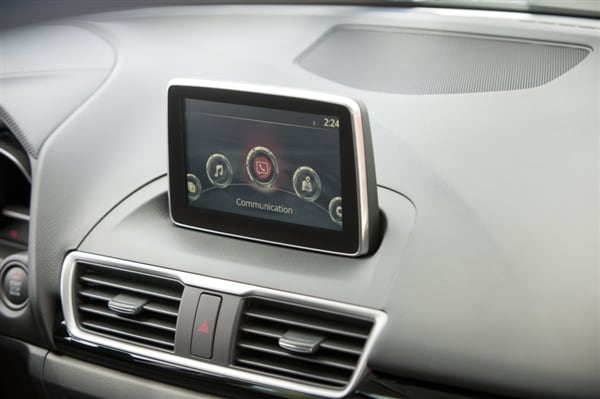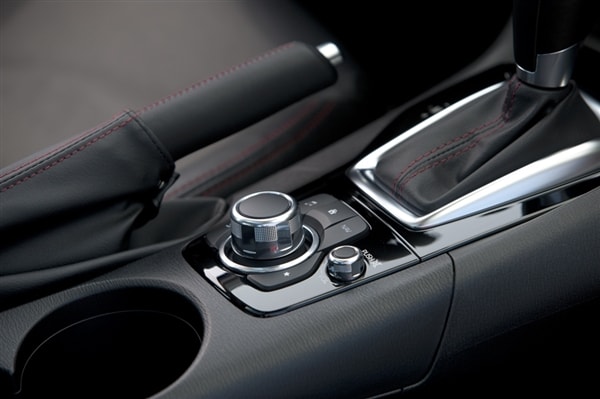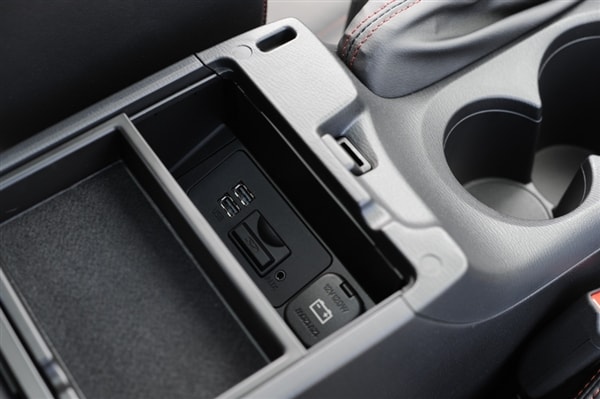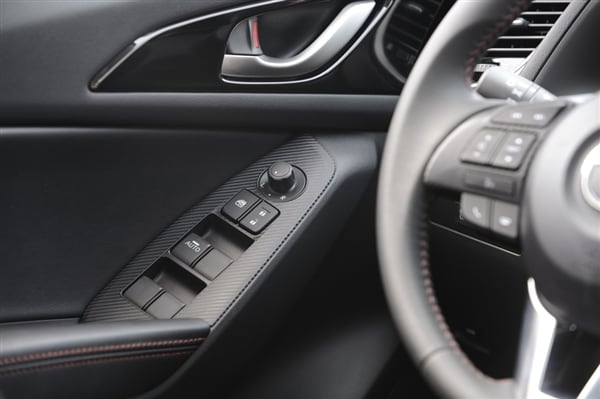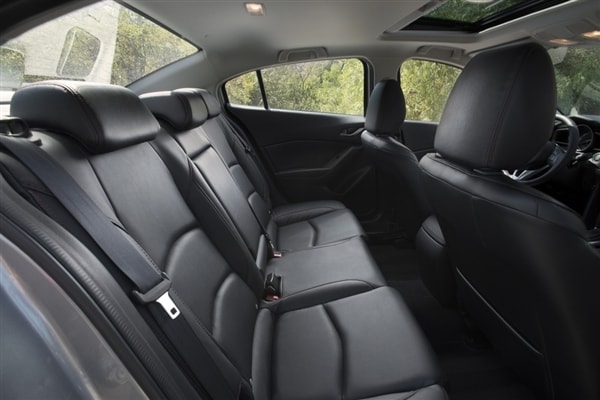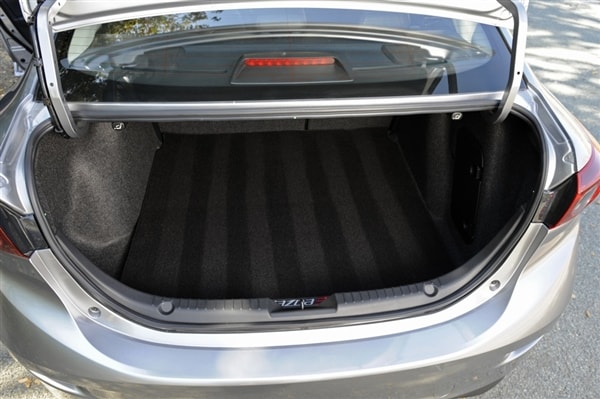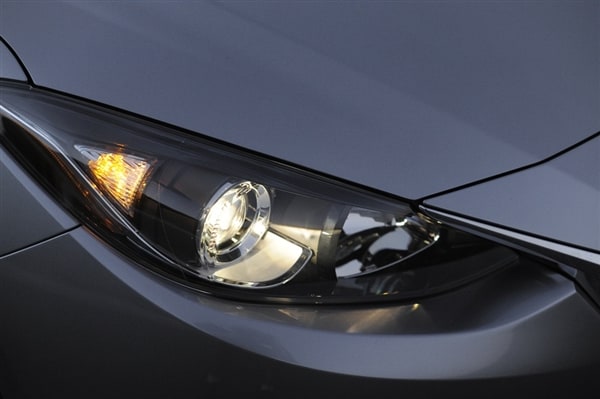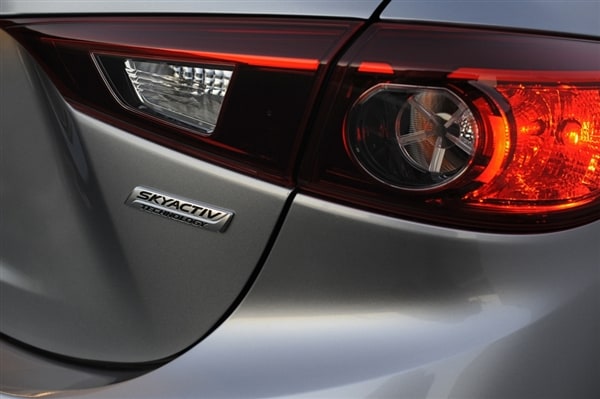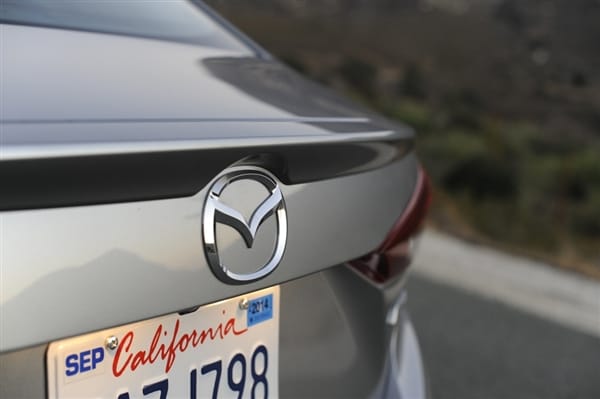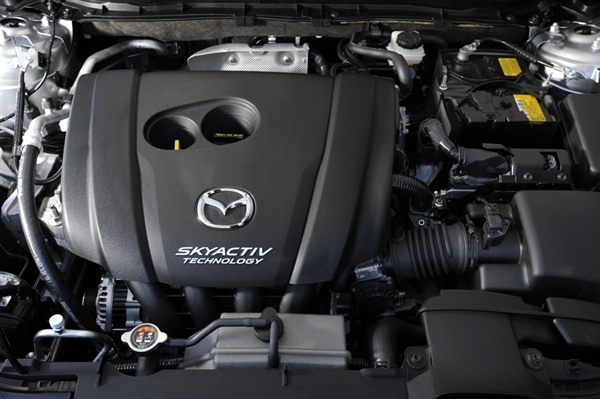 Build and Price
2014 Mazda3 sticker prices range from $17,735 with cheap steel wheels and no Bluetooth connectivity, to near $29,000 with leather seats, navigation and some impressive class-exclusive features like adaptive cruise control. Click here to build a new Mazda3 the way you'd want it, and we'll give you this week's Fair Purchase Price for your area, 5-Year Cost to Own and a look at Mazda3 models currently available at dealers near you.
Explore Your Options

Other fun-to-drive favorites include the Euro-rooted Ford Focus and Volkswagen Jetta. Check out those models and all your other compact car options for 2014 before picking a winner.
Popular at KBB.com