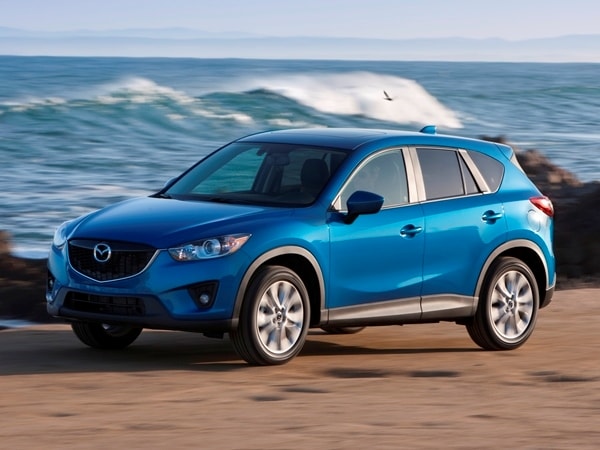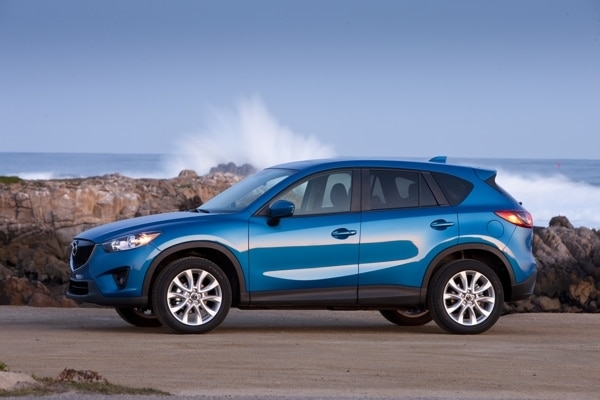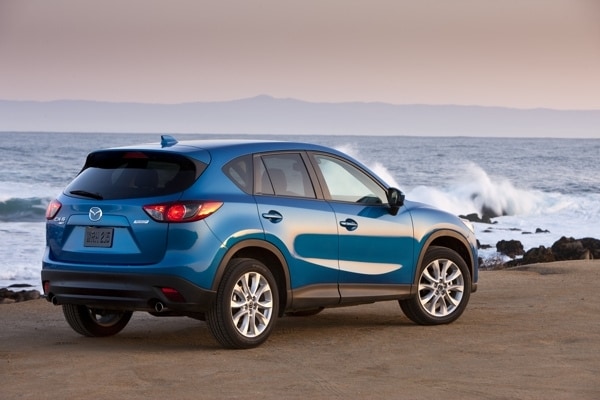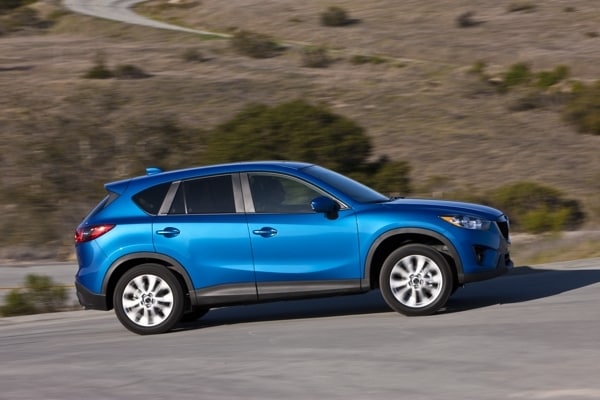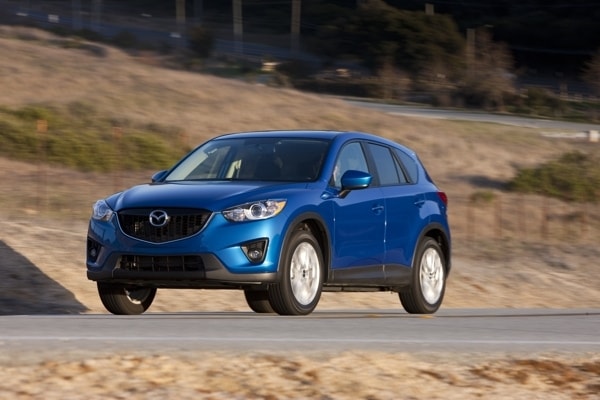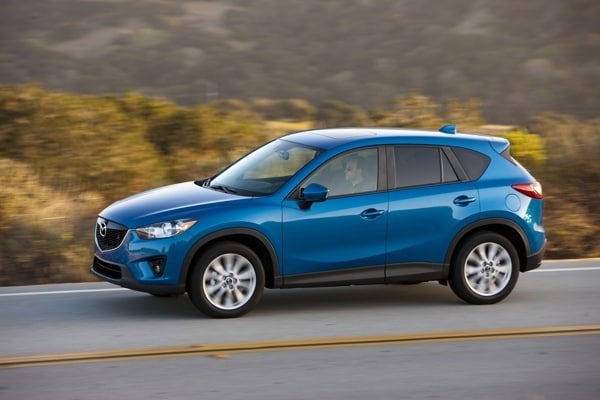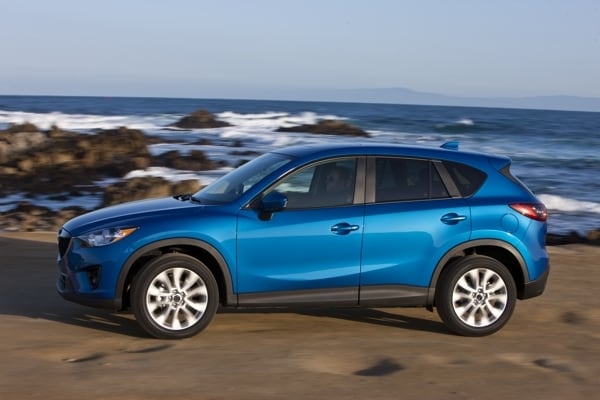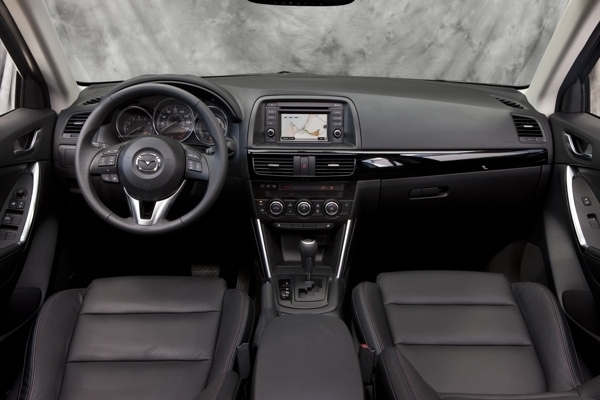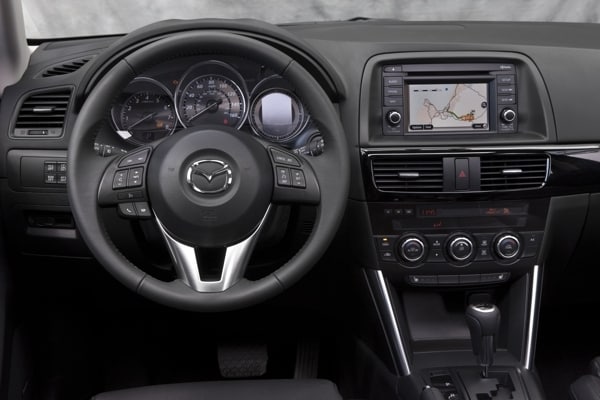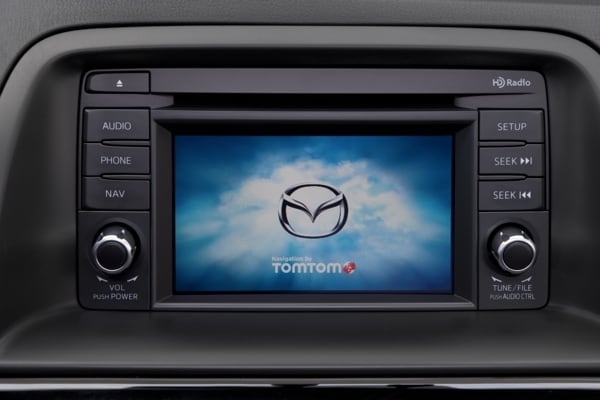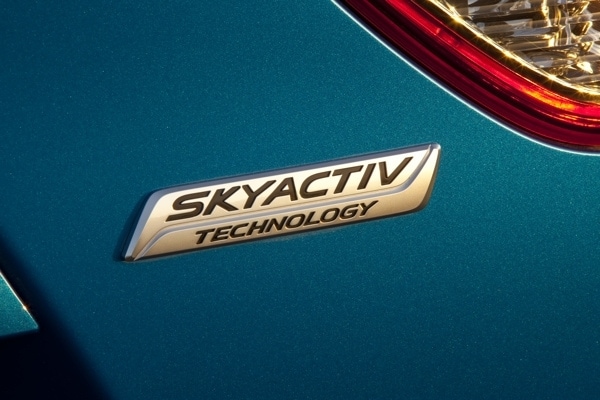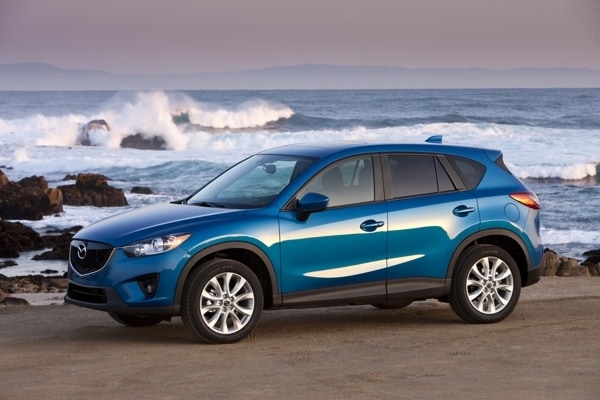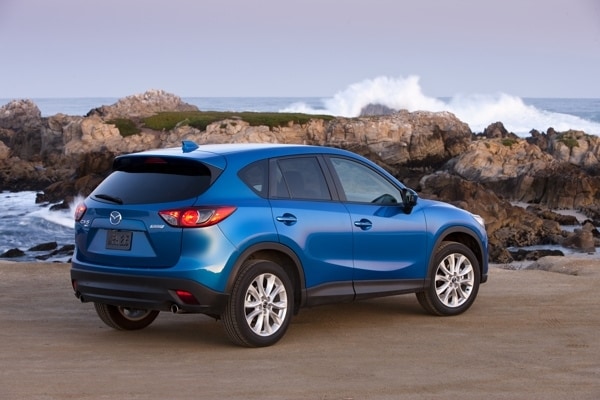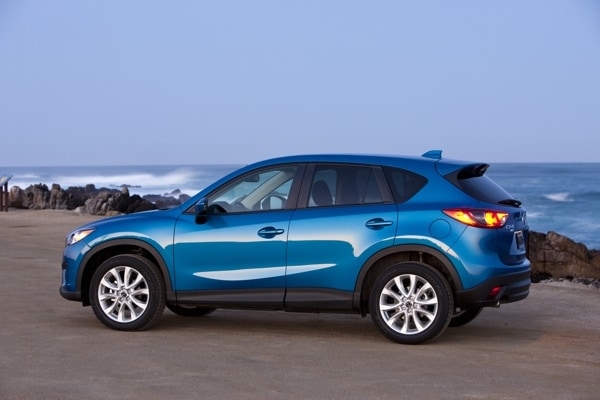 It's both what you want and what you need.
With the CX-5, Mazda reinserted its fun-to-drive mantra - for just the second time - into the compact SUV ranks. And Mazda did it with the first production example of Mazda's SkyActiv efficiency initiative and 'Kodo - Soul of Motion' architecture. The end result is one very compelling compact SUV, matching the efficiency of some hybrids and the alacrity of (at least a few) sport sedans.
Driving the CX-5

With an emphasis balanced between 'sport' and 'utility', the CX-5 is one of the few SUVs retaining a manual transmission. And, as our 2014 Mazda CX-5 full review indicates, it's a good one. "Drivers willing to shift for themselves...will be rewarded with one of the best manual transmissions we've used in an SUV. With the short-throw 6-speed manual, the CX-5 is even more fun to drive, and this trim's lighter weight adds to its nimbleness."
Build and Price Your Own

The entry-level CX-5 Sport, equipped with the aforementioned manual transmission, starts at just over $22,000. For those wanting more traditional comforts and conveniences, Mazda walks you up to their top-of-the-line Grand Touring, which tops out around $33,000. Build and price your own CX-5 right here at KBB.com to unlock valuable information like Fair Purchase Price, 5-Year Cost to Own and more.
One of the Best
For its unique combination of style, fun and practicality, the Mazda CX-5 has been recognized as one of our 10 Best SUVs Under $25,000 for 2014, and remains one of the 10 Most Fuel-efficient SUVs at any price.
Looking Ahead
All-new for the 2013 model year, and with an upgraded drivetrain in 2014, we don't expect significant changes to the CX-5 over the next few model years. With the imminent introduction of a diesel powertrain in the Mazda6 midsize sedan, however, there's a distinct possibility that same turbocharged diesel could, would and should appear in the CX-5.
Consumer Reviews
"Great for a family of four with enough legroom for our growing tweens. I would definitely recommend this vehicle. Some may prefer more engine power, but it is perfect for me. We waited for the Grand Touring version to become available last year and I'm glad we waited." Read more Mazda CX-5 consumer reviews.
Others to Consider
The 2014 Mazda CX-5 is definitely a favorite of the KBB.com editors, but there are more good choices in the segment than ever before. Be sure to check out all your small SUV choices for 2014 before making any big decisions.