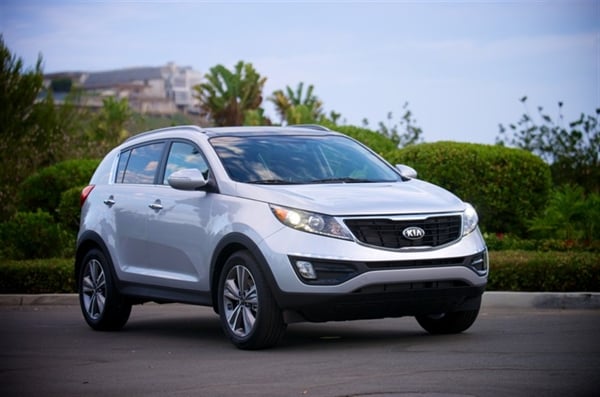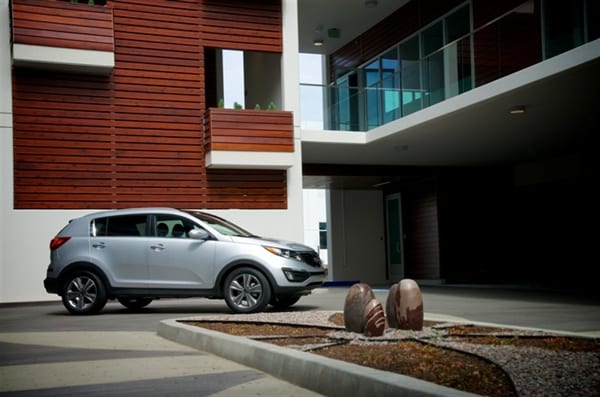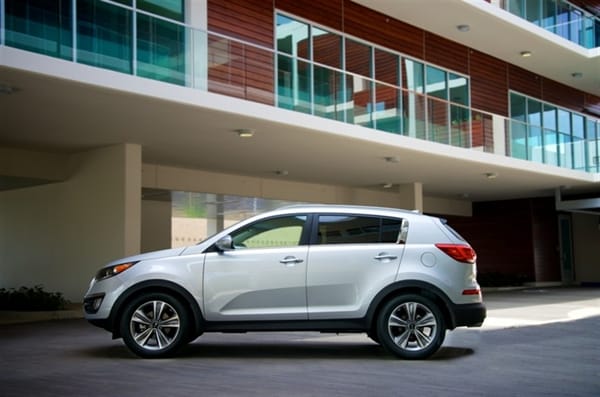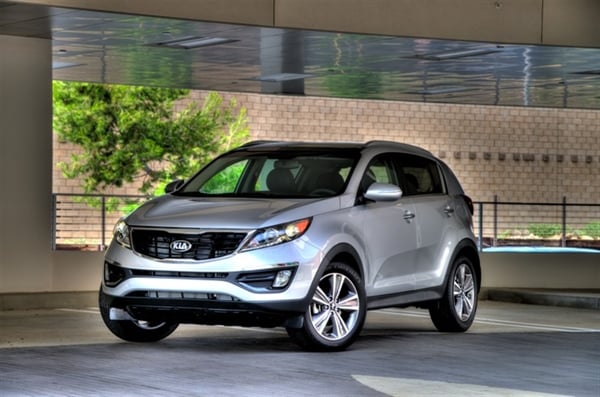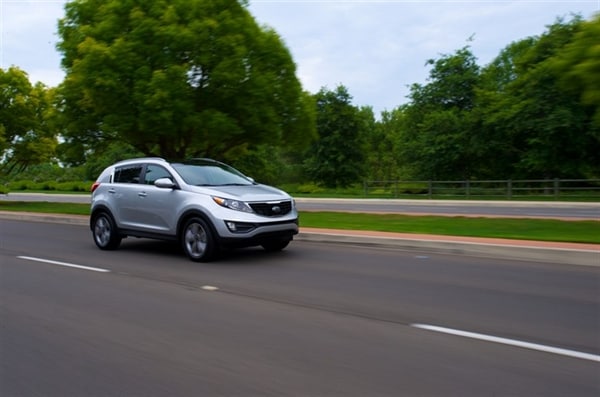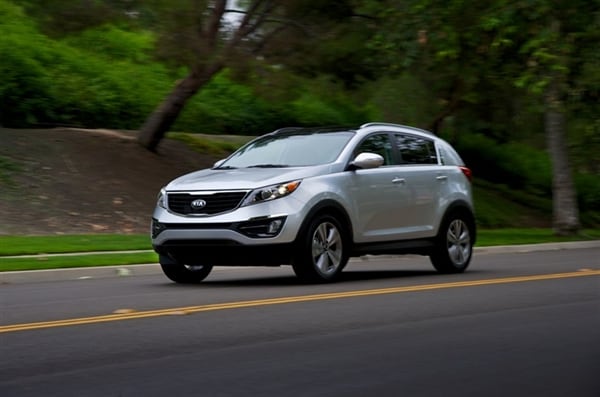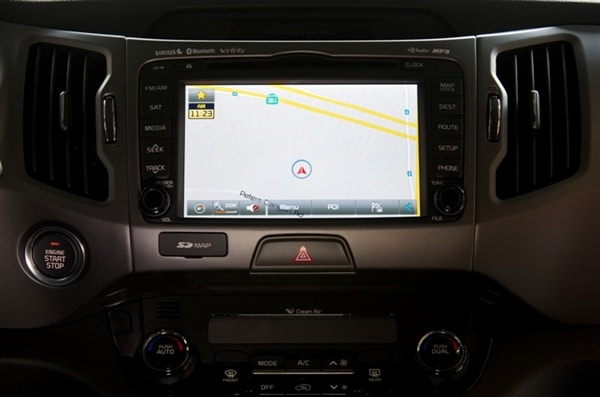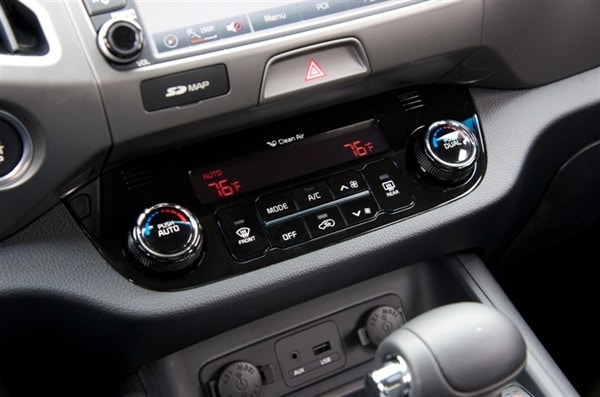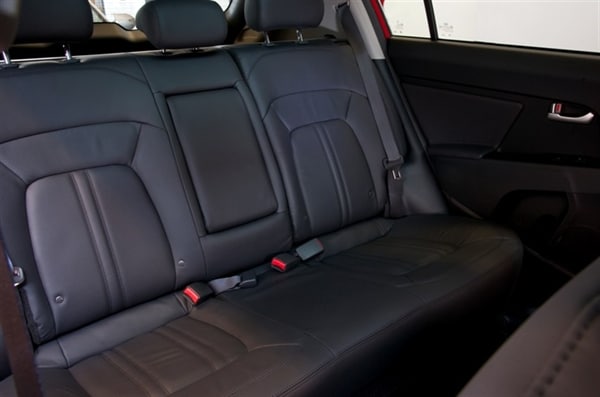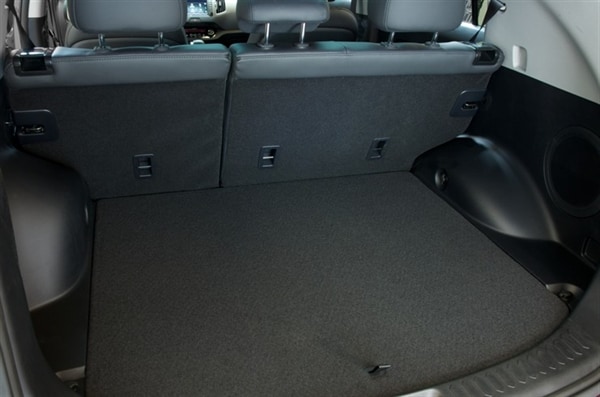 Sporty indeed, and stylish too
In a category dominated by me-too metal and derivative drivetrains, Kia's Sportage stands out for both what's under the hood (two 4-cylinder engines, including one boasting 260 turbocharged horses) and the hood itself. The Sportage serves as a forceful design statement from this manufacturer. And much like with Kia's midsize Optima sedan, buyers have taken notice.
Driving It
Our full review of the 2014 Kia Sportage highlights its dual nature: "While we like the Sportage's steering feel and brakes, the harsh ride and tendency for body lean in the curves can become tiring after a bit."
Build and Price
Like most entries in the compact SUV segment, the marketers seduce the consumer with a low starting point on a base model -- and then quickly add another $10,000 in available trim levels, options, packages and accessories. That entry-level Sportage LX, priced at just over $22,000, is -- to its credit -- comfortably equipped. But you can also spend over $33K for an all-wheel drive Sportage SX. Build and price your own Sportage right here at KBB.com to find out how much yours would cost.
The Journey of 100,000 miles
Along with its Hyundai Tucson corporate cousin, the Kia Sportage has the best warranty in the segment: a 5-year/60,000-mile bumper-to-bumper warranty and a 10-year/100,000-mile powertrain warranty. But its more peace of mind than practical, because the latest Sportage has so far proven well-built and reliable.
Looking Ahead
The current-gen Sportage is in the middle of its lifecycle, likely a couple years away from a significant redesign. Minor changes for 2014 include an updated base engine.
Consumer Reviews
As might be expected, Kia's Sportage SX -- with a 260-horsepower turbocharged 4-cylinder engine -- constitutes a real difference in the compact SUV category, as at least one owner has suggested. "The SX turbo is awesome and a blast to drive. The sport handling is better also than the EX. The bottom line is that this car rocks and has all you need, inside and out, with exhilarating performance." Read more consumer reviews of the Sportage.
Your Options
The sporty and stylish Kia Sportage is but one of a dozen or so compact SUVs available for your consideration, many of them roomier and more comfort-oriented.
Popular at KBB.com