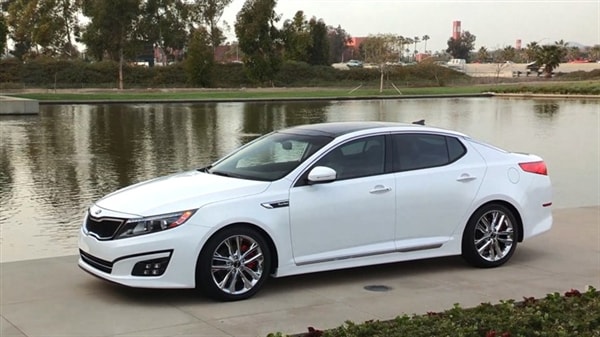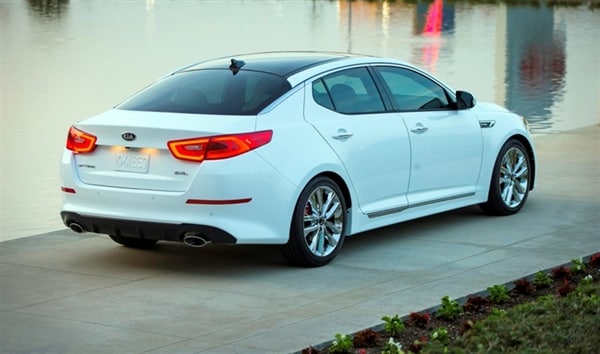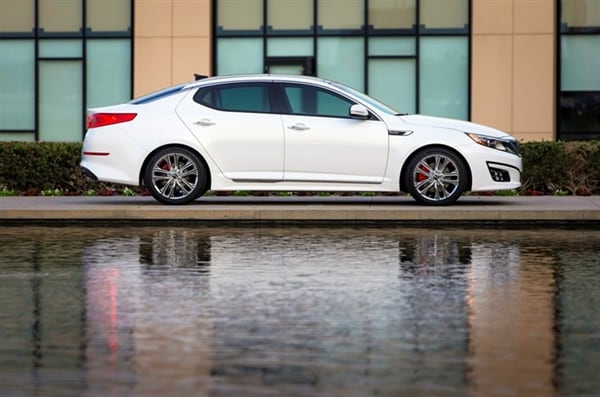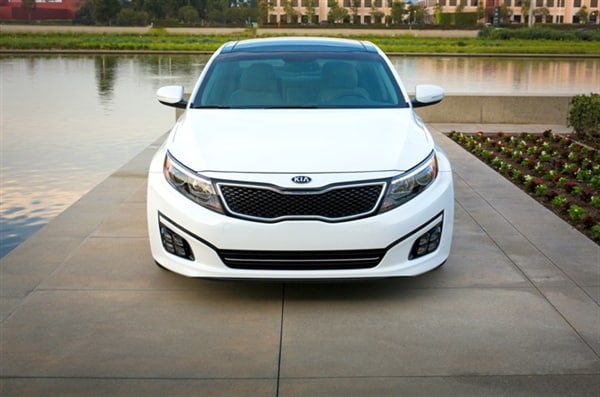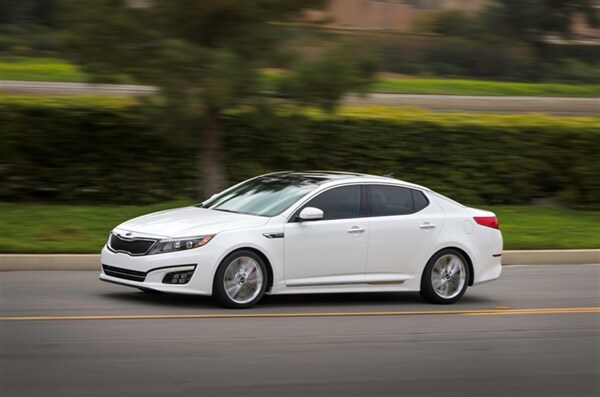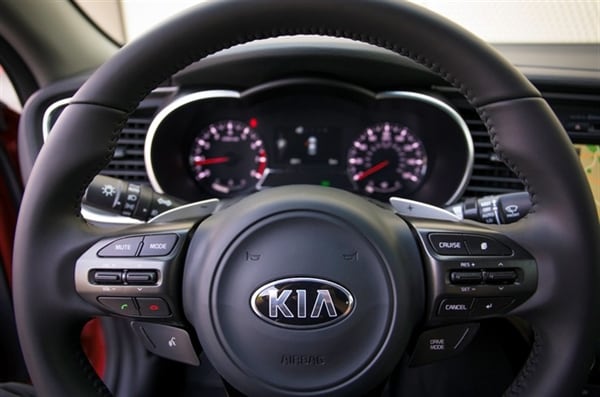 Kia's midsize sedan is good and getting better
The 2014 Kia Optima doesn't just look good, it is good. Its appealing mix of style, features and price is backed by a terrific powertrain and solid resale value. It isn't as fun to drive as it looks, but the whole package is far more refined than most segment shoppers would expect. A facelift for 2014 includes revised front and rear styling, plus interior upgrades that include new LCD screens and redesigned seats.
Kia can't offer the same decades-deep reputation for reliability that distinguishes some of its key competitors, but it can offer the best warranty in the segment: a 5-year/60,000-mile bumper-to-bumper warranty and a 10-year/100,000-mile powertrain warranty.
From Behind the Wheel
Overall driving feel isn't a key Optima strength, but even the base engine and transmission are great, as noted in our 2014 Kia Optima full review: "It doesn't take much time behind the wheel of the 2014 Kia Optima to get a favorable impression of this car. The 200-horsepower 2.4-liter engine is smooth and powerful, yet delivers amazingly good fuel economy."
A Luxury-like Option
Most midsize sedans top out in the low-to-mid $30,000 range, but the 2014 Kia Optima is offered in a uniquely appointed Limited model that crests $37,000 thanks to exclusive features like an addictively soft Nappa leather interior. Of course, for that much money it's natural to start thinking about the larger, impressive 2014 Kia Cadenza.
Build and Price
The 2014 Kia Optima LX starts around $22,000, while the aforemention Optima Limited adds about $15,000. Build and price your own 2014 Kia Optima and we'll help you make sure you pay the right price.
First Video
Here's our first-look video from the refreshed Optima's debut at the 2013 New York Auto Show. Note the diamond-stitched white Nappa leather.
Optima Hybrid
If you're looking for a hybrid midsize sedan, you're probably better off looking beyond the Kia Optima (and Hyundai Sonata) offerings, which don't offer the same level of gas-electric-braking cooperation as the others.

Optimal choice?
The 2014 Kia Optima is a worthy entry on anyone's midsize sedan shopping list, but so are most of the cars in the segment. Don't make a move until you've seen all 12 midsize sedans for 2014.