Editors' Page: 2015 Infiniti Q50
By KBB.com Editors on December 15, 2014 11:00 AM
Style and Performance without the Full European Premium
The Infiniti Q50 is the small luxury sport sedan previously known as the Infiniti G37. Infiniti's curvaceous small luxury sedan is stylish, fun to drive and offers more features for the money than European competitors like the BMW 3 Series. It's a combination that earned the Infiniti Q50 a spot on our most recent list of the 10 Best Luxury Cars Under $40,000.
Driving It
"Out on the road, there's little need for any extra power, and the Q50's suspension is equally good at tackling day-to-day commutes as it is at bringing a more aggressive mountain road to its knees. Despite the technological prowess of the drive-by-wire Direct Adaptive Steering system (DAS), we prefer the standard steering system's more linear feedback." Get more driving insights from our 2015 Infiniti Q50 full review.
Hybrid Power
The Infiniti Q50 is available with a 360-horsepower gas-electric hybrid powertrain that launches the car to 60 mph in 4.9 seconds and delivers excellent city/highway fuel economy of 29/36 mpg, according to Infiniti. Those are impressive figures, especially when considering the category's only other hybrid, the BMW 3 Series ActiveHybrid, is both less powerful (335 horsepower) and less efficient (25/33 mpg).
Coupe Cousin
While the Q50's predecessor, the Infiniti G, was available in sedan, coupe and convertible versions, the switch in naming convention also comes with the separation of sedan and two-door versions into distinct nameplates: Q50 and Q60. But while the Q50 is an all-new car altogether, for now the Q60 is simply a re-badged, carryover version of the same G37 coupe and convertible we've known for years. However, that's set to change, as Infiniti recently showed its Q60 Coupe Concept at the 2015 Detroit Auto Show. The production version of this could be one of several new-for-2016 models headed to the dealer showroom.
Owners' Opinions
KBB.com reader and Q50 owner Sid from Maryland had this to say: "We own the Hybrid S Q50 and boy oh boy, does this car rock. It is fast, sleek looking, curb appeal to the max, and great on gas efficiency. We get close to 33 MPG Highway and 30 city." Read more Infiniti Q50 consumer reviews.
Build and Price
The Q50 starts around $38,000 and tops out beyond $55,000. Build and price your own 2015 Infiniti Q50 right here at KBB.com to unlock its Fair Purchase Price, 5-Year Cost to Own and more.
The Competition
The Infiniti Q50 is a solid choice that's easy to recommend, but you can find more comfortable, more fun to drive and more affordable options in the segment. Visit our Small Luxury Sedan Buyer's Guide to become an instant expert on all your options.
Photo Gallery: Infiniti Q50 Inside and Out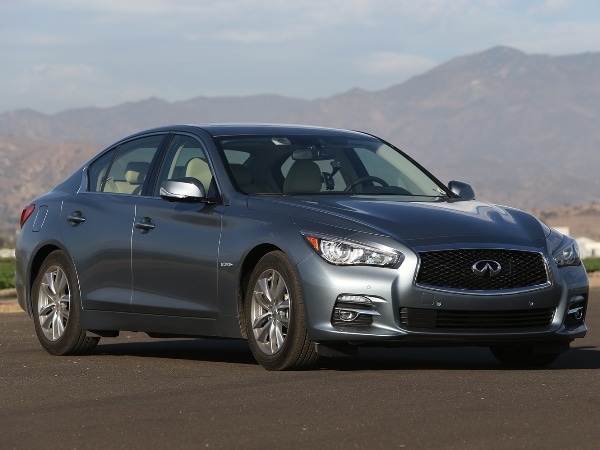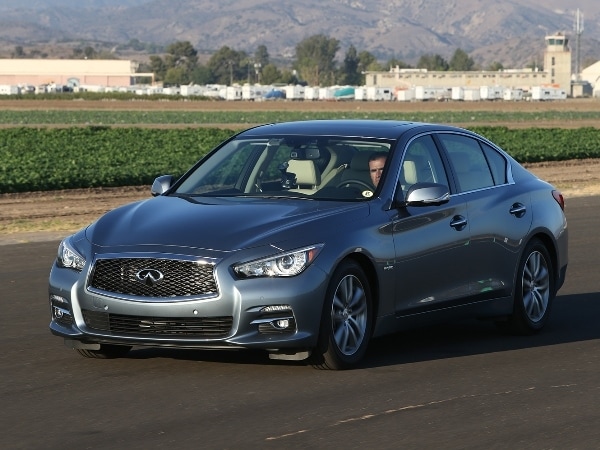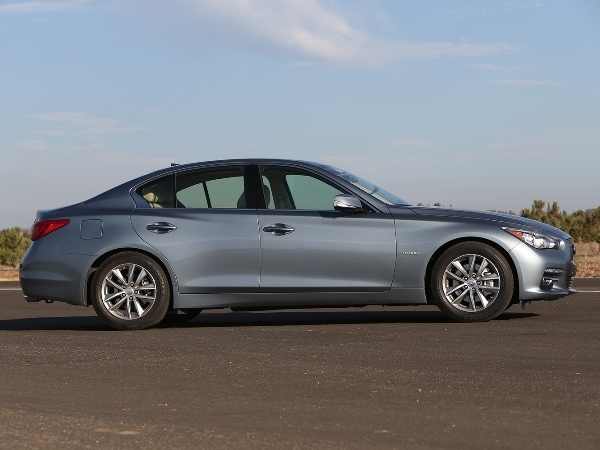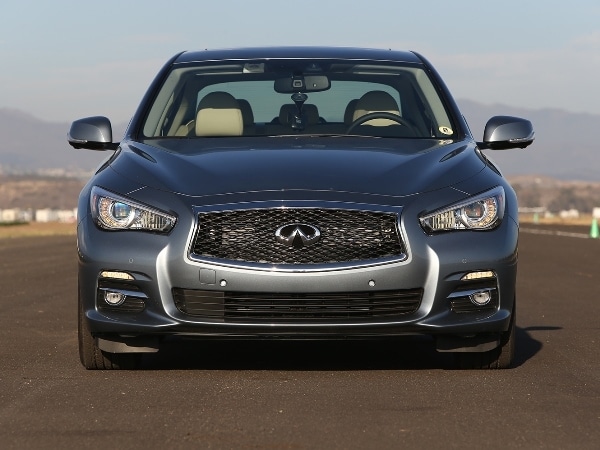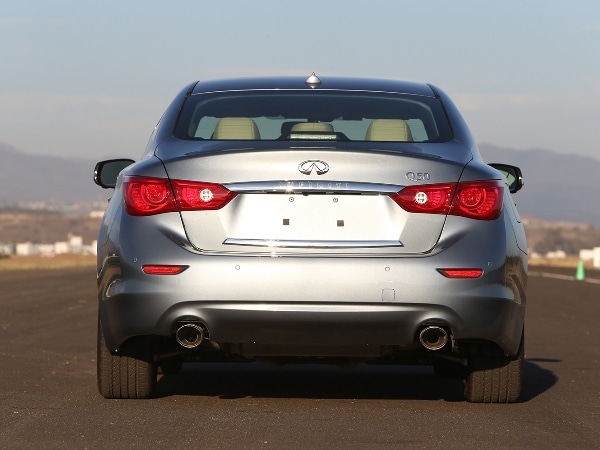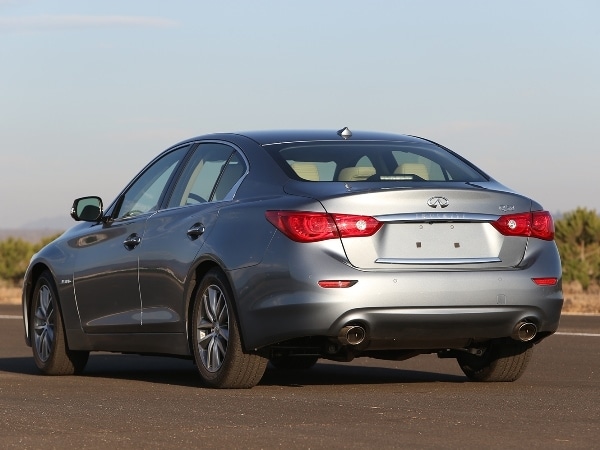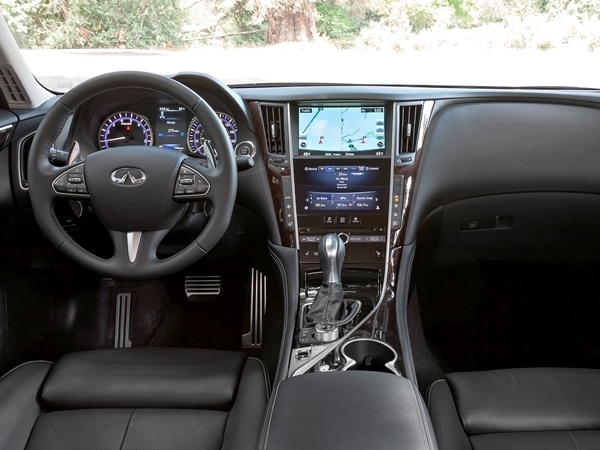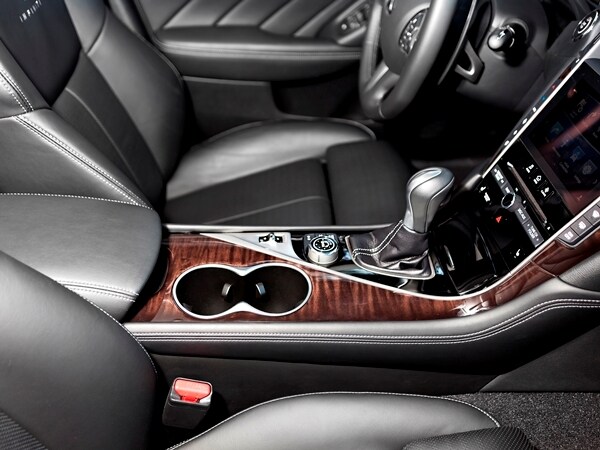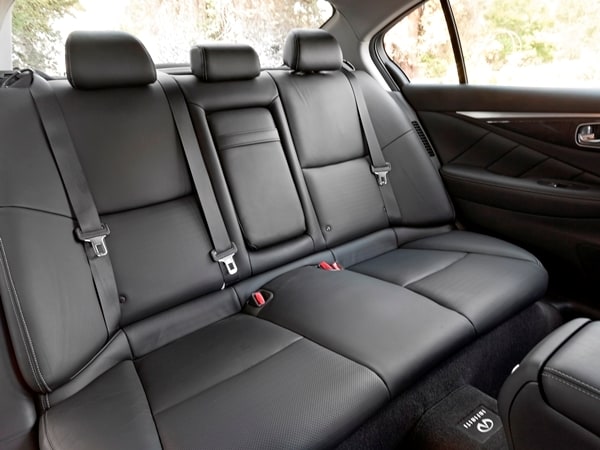 POPULAR AT KBB.COM