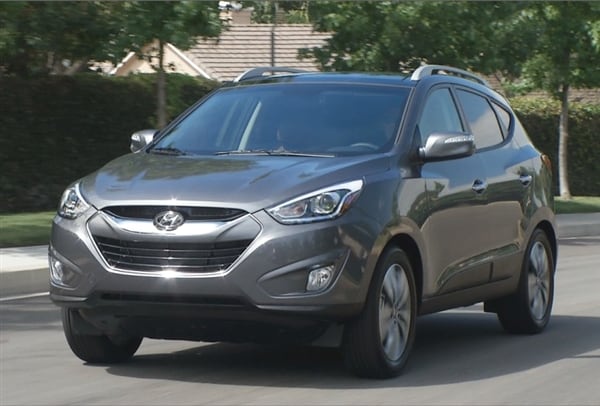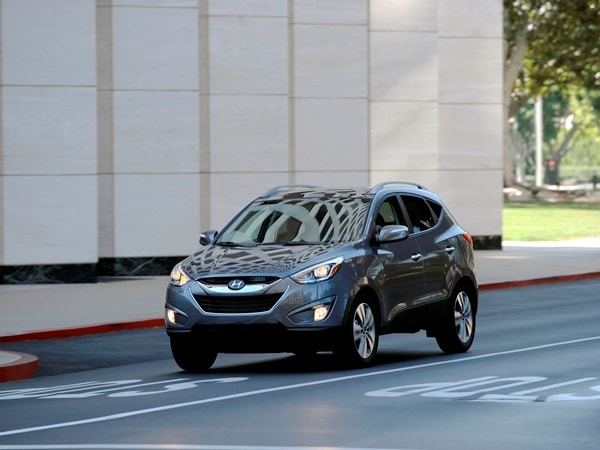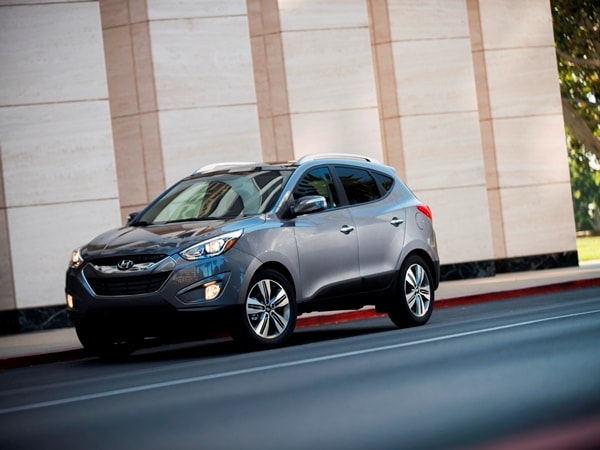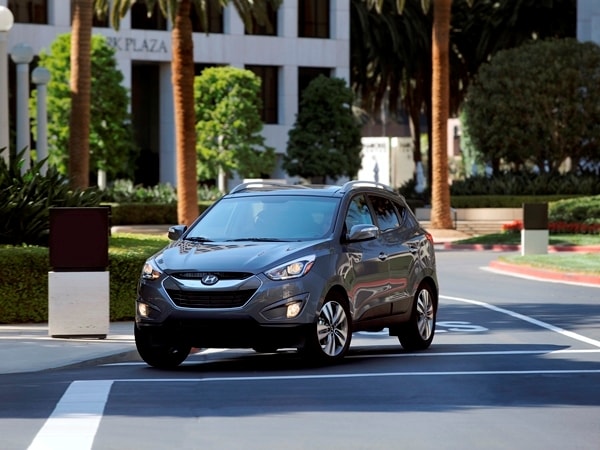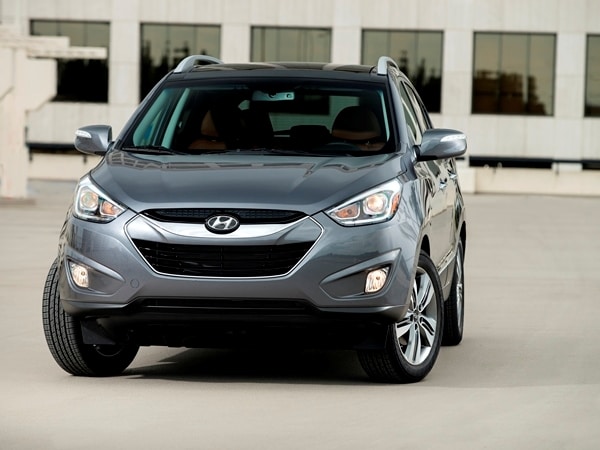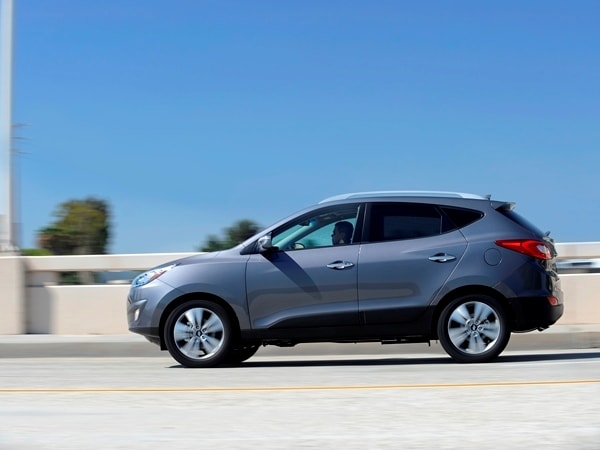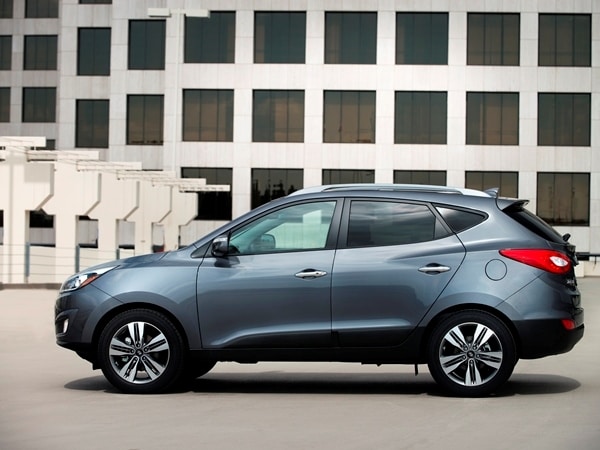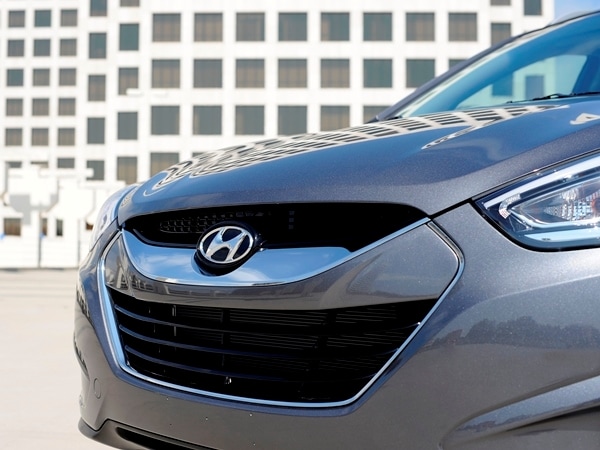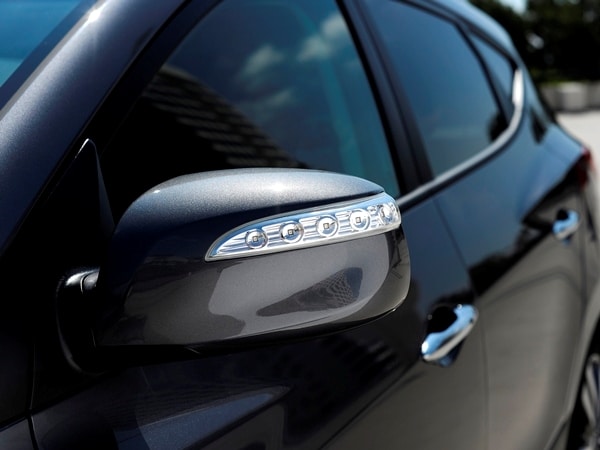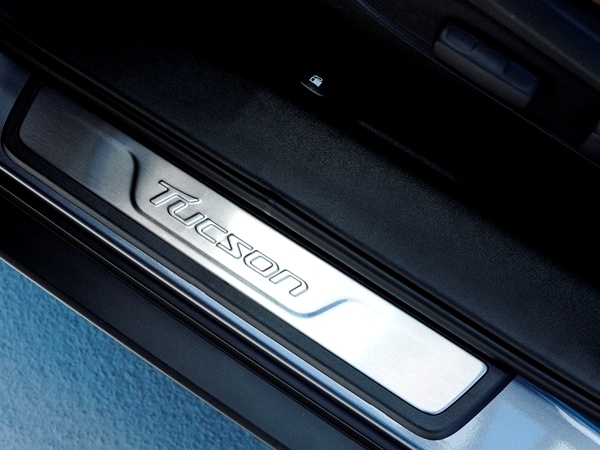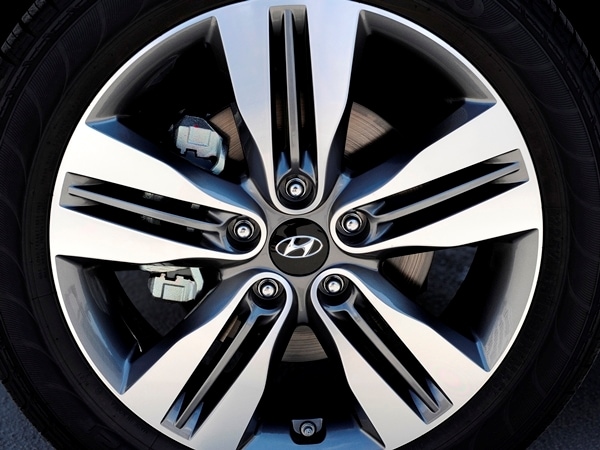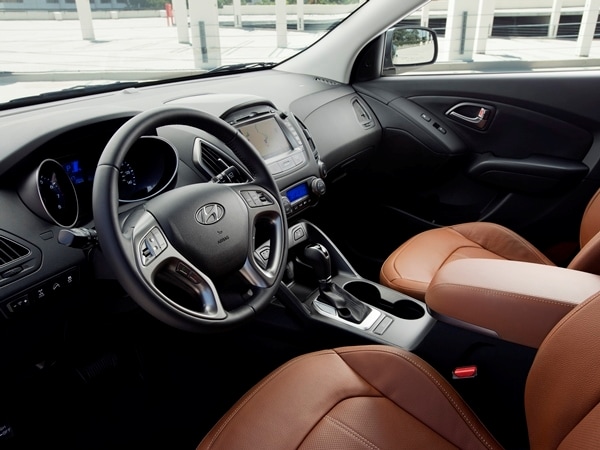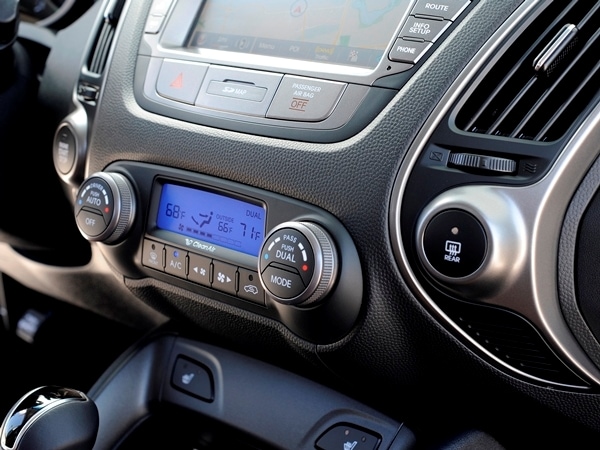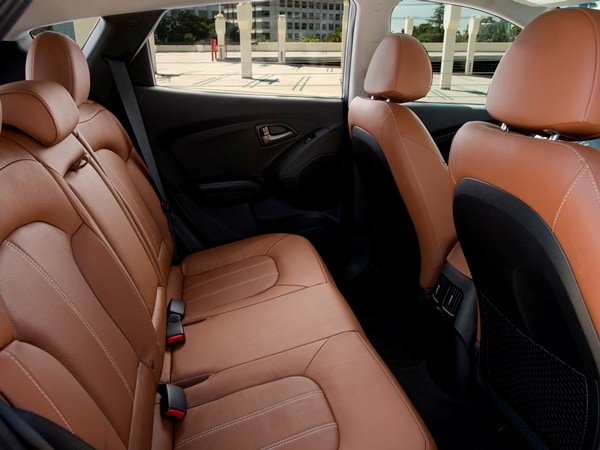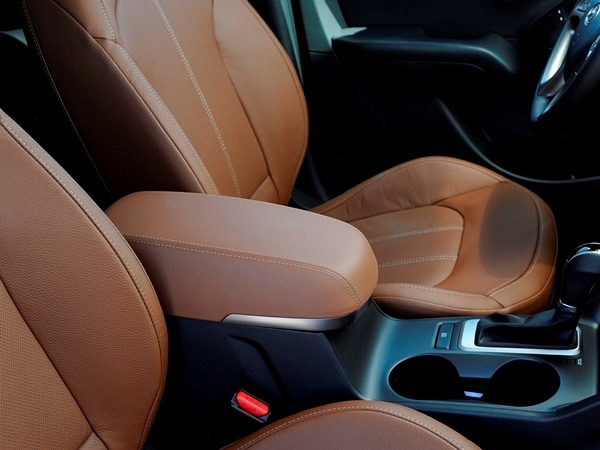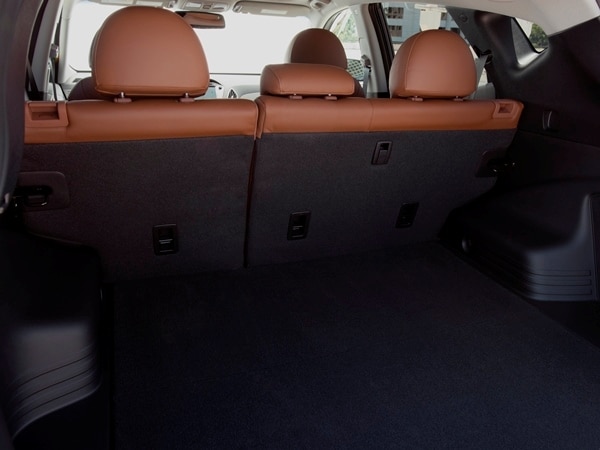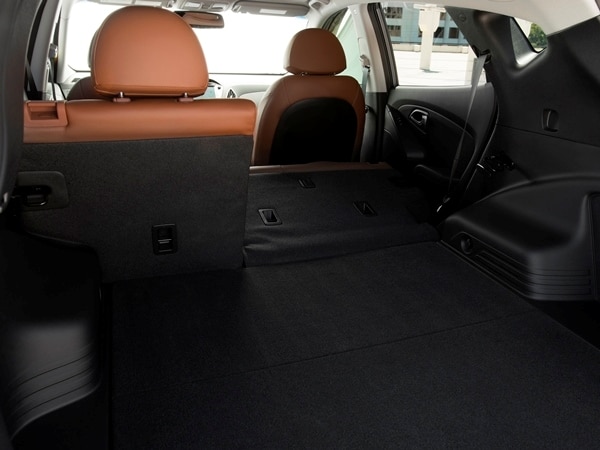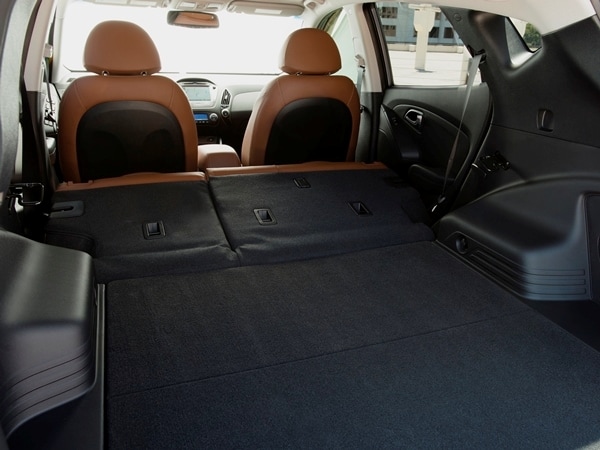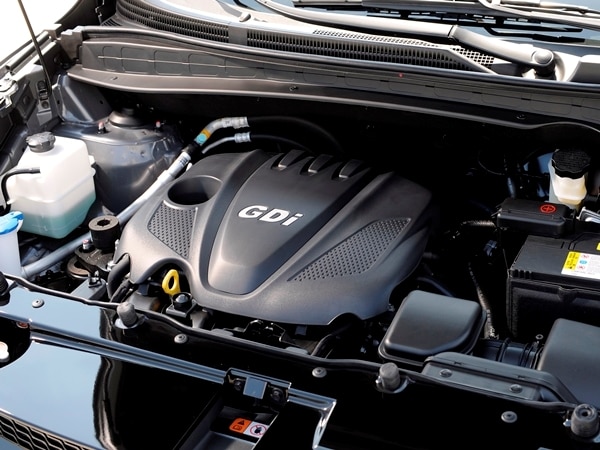 Sport Urbanity
Within the compact SUV segment are two-box designs looking like, well, two boxes. Thrown into that upright, angular mix is the Hyundai Tucson, which fits into the campus of Tucson's University of Arizona far better than the arid landscape which more closely typifies Tucson. This is a sport utility with urbanity, competing against the relative sameness offered by Honda's CR-V, Toyota's RAV4 or (even) Hyundai's corporate cousin, Kia.
Driving
The Tucson isn't the smoothest SUV in its class, but as described in our 2014 Hyundai Tucson full review: "Responsive handling and a firm suspension make the 2014 Hyundai Tucson a pleasure when driving aggressively on all types of roads."
Build and Price
Although Hyundai's success is built on its value proposition, the pricing gap between it and its Japanese competition is often narrow. While a Tucson GLS can be purchased for just over $22K, so can a Mazda CX-5. The majority of Tucsons are sold in the mid-$20s, and a Limited can be optioned to over $31K. Build and price your own 2014 Hyundai Tucson to unlock its Kelley Blue Book Fair Purchase Price, compare its 5-year Cost to Own and more.
What's New and/or Next?
Introduced with an all-new redesign in 2010, the clock is ticking for this generation of Tucson. However, revisions for 2014 are substantive; most notable is an all-new 2.0 liter four - with direct injection - as standard equipment. Also, new dampers improve ride quality, and both infotainment and navigation receive enhancements and refinements.
Consumer Reviews
Hyundai as a brand, along with the Tucson as Hyundai's compact SUV, has been on a roll. The Tucson's sales numbers fully reflect its popularity, as indicated by this enthusiastic review: "Whether it be rain or snow, the Hyundai Tucson has driven perfectly through the seasons. I do not get the sense of "top-heaviness that I have from other makes such us as Nissan or Toyota in the similar categories. What surprises me is the gas mileage. I receive better gas mileage with my 2.4L engine than my neighbor's 2.0L engine bought the same year. That allows me a little extra money in my pocket that the Mrs. does not need to know about *laugh*."
Others to Consider
Few compact SUVs are as big on style as the Tucson, but you wouldn't have a problem finding a roomier, more practical alternative in the segment. But even if you're ready to make the move to Tucson, make sure you've toured all your compact SUV options for 2014.