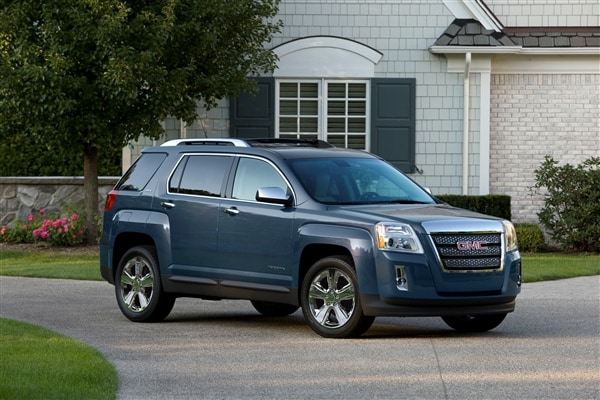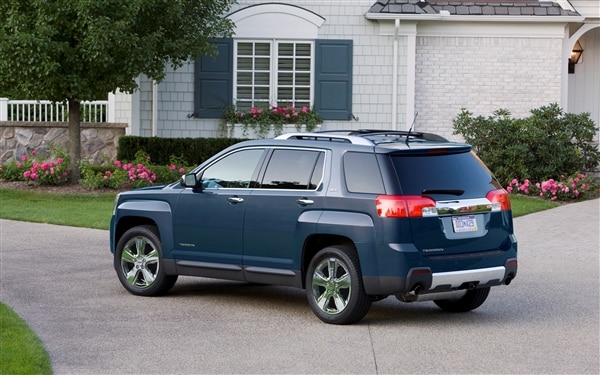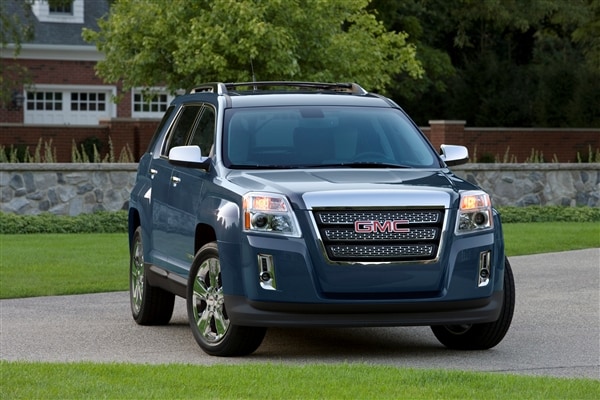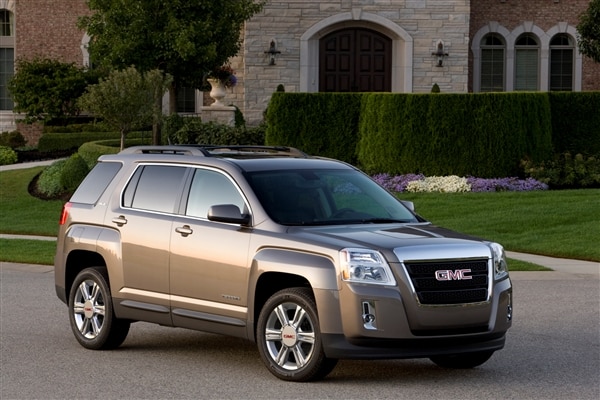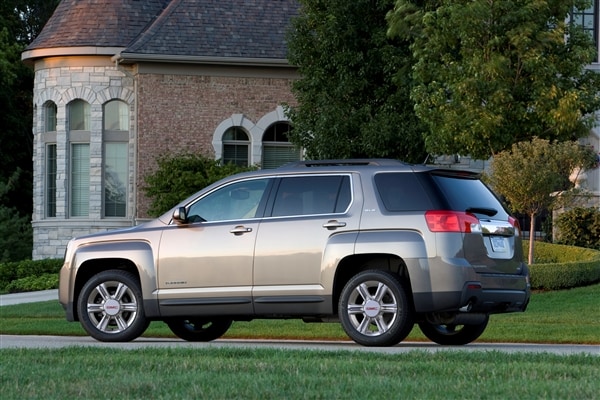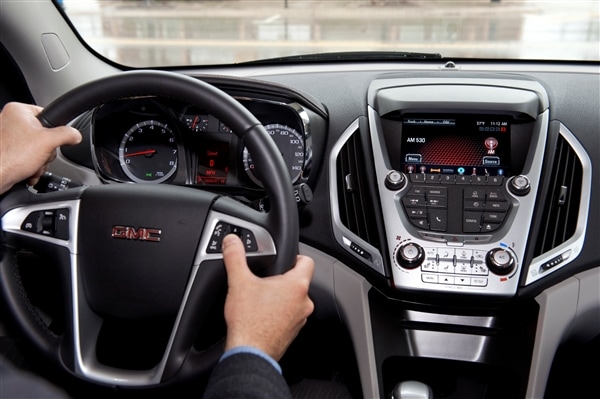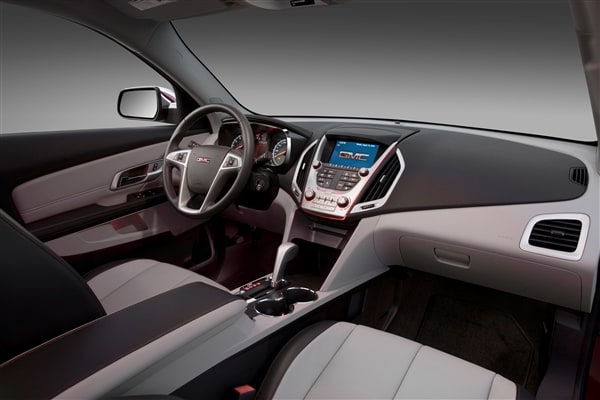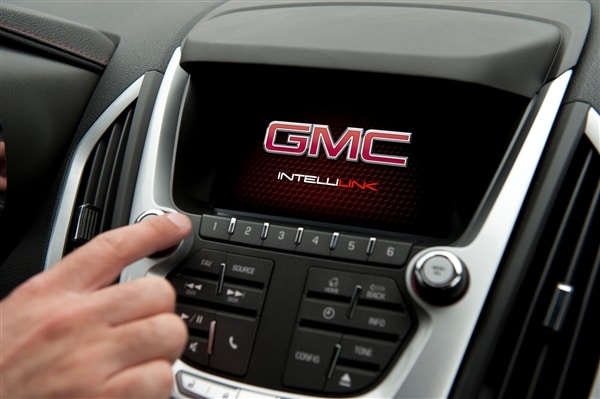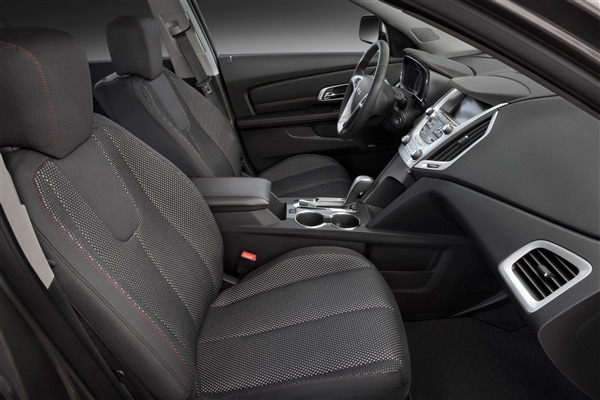 Upmarket, but not upcountry
GMC is General Motors' venerable outlet for all things truck, and it had a big hit with the introduction of its compact crossover SUV, the GMC Terrain. Although its truck-like styling dynamic isn't for everyone, neither will the Terrain be confused with the more ubiquitous entries from Honda, Toyota or Subaru. And despite its truckish appearance, with its base four-cylinder engine it rivals Honda's CR-V in economy, while an available V6 will rival many Audis in acceleration. There's a lot to love about today's Terrain if - of course - you like it.
Driving
In our full review of the 2014 GMC Terrain we noted, "thorough applications of laminated glass, active noise-cancellation technology and triple-sealed doors have resulted in an almost luxury-car level of quiet, even at highway speeds," and went on to conclude the Terrain "has the easy driving manners of a medium-size car."
Build and Price
The Terrain can be purchased in both SLE and SLT guise, while the Terrain Denali essentially constitutes its own sub-brand and price point. The cost of entry for the base Terrain -- just over $27,000 -- is surprisingly modest for what is almost a near-luxury purchase experience. Head up to Denali and the trailhead begins at $36K and can quickly ascend to over $40K. The SLE (base trim level) accounts for almost 60% of the Terrain's sales volume. Build and price your own.
Distant Terrain
Like its Chevy Equinox stablemate, the Terrain should be nearing the end of its product cycle. With that, GM has been notoriously tight-lipped regarding future planning, and sales for GMC's Terrain are up - not down - in the 2014 model year. Whatever the timetable for a new Terrain, we'd look for the next iteration to occupy a smaller footprint, as well as the probable end of a V6 option.
Consumer Reviews
The following speaks to GMC's success in attracting new buyers to the brand, including owners of imports: "I traded my Jetta TDI for the Terrain because it was just too small. The Terrain has a more masculine look to it, and it doesn't have the same look as all the others in its class." See more GMC Terrain consumer reviews.
Others to Consider
With a price range that spans from $27,000 to more than $40,000, the 2014 GMC Terrain competes at the high end of a compact SUV segment that's full of great options.
Popular at KBB.com