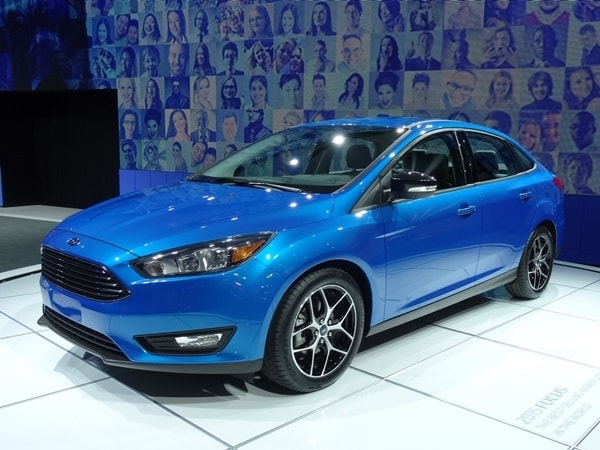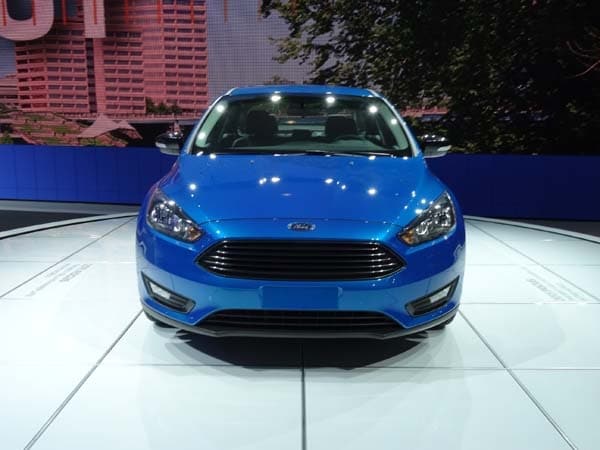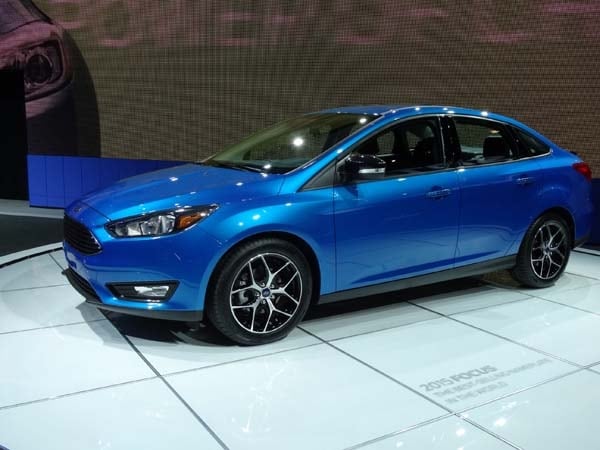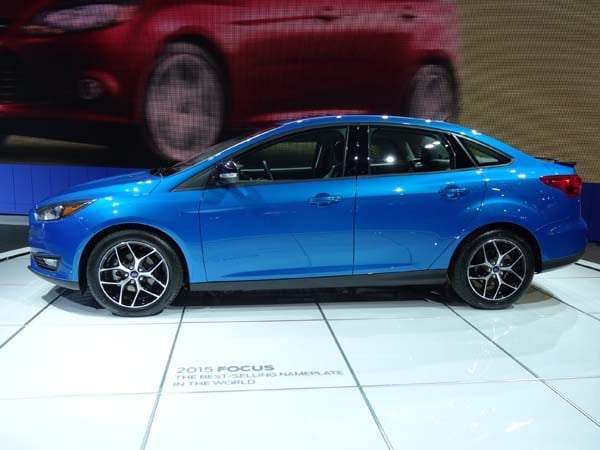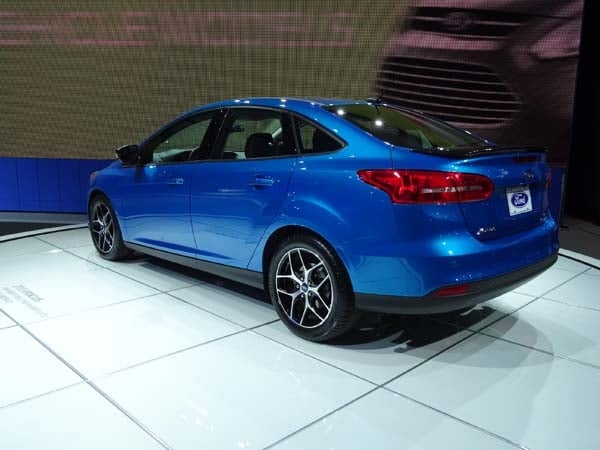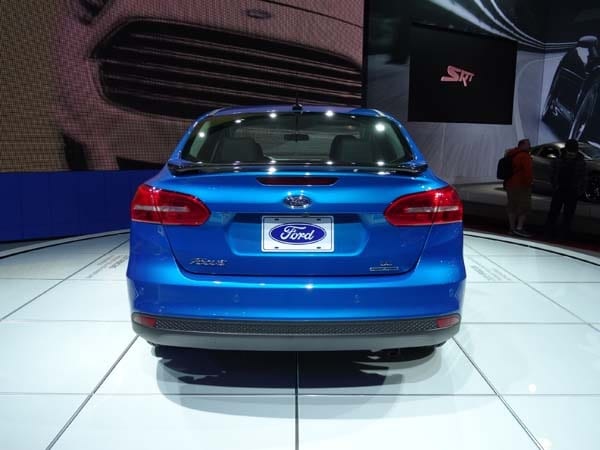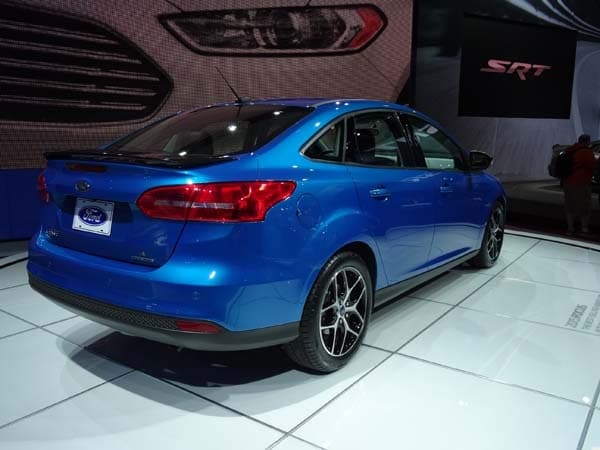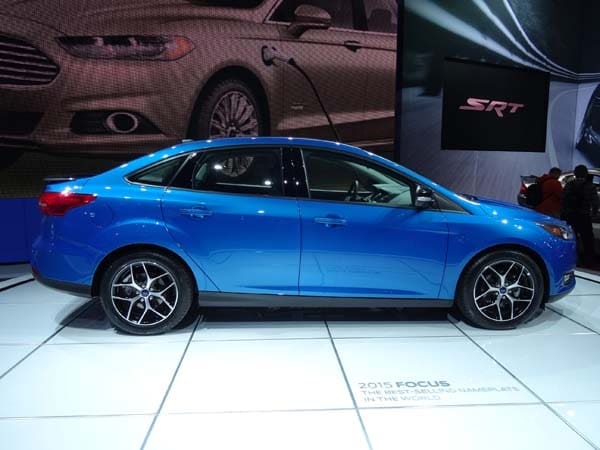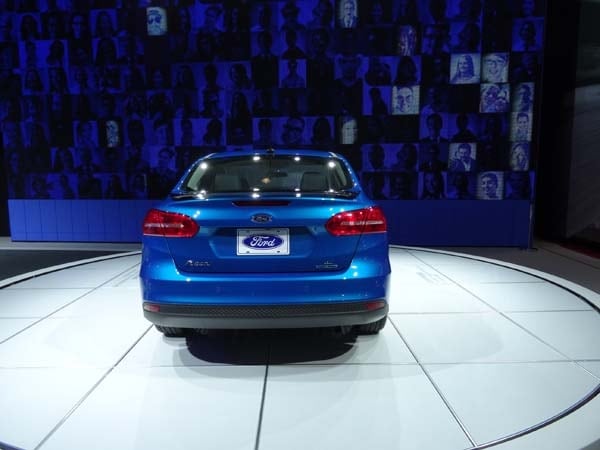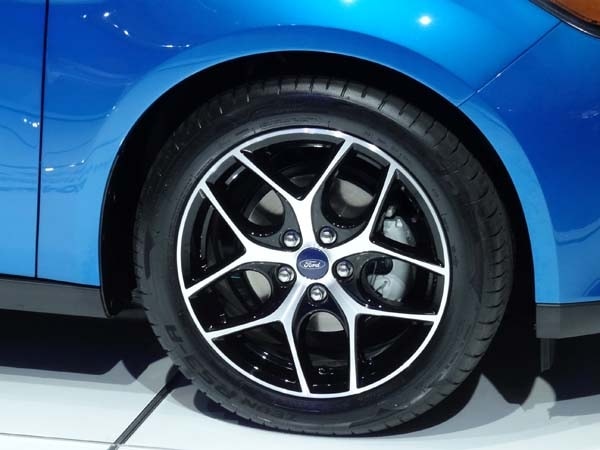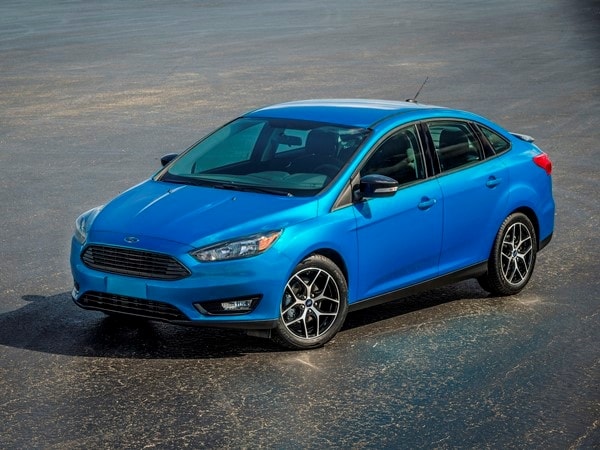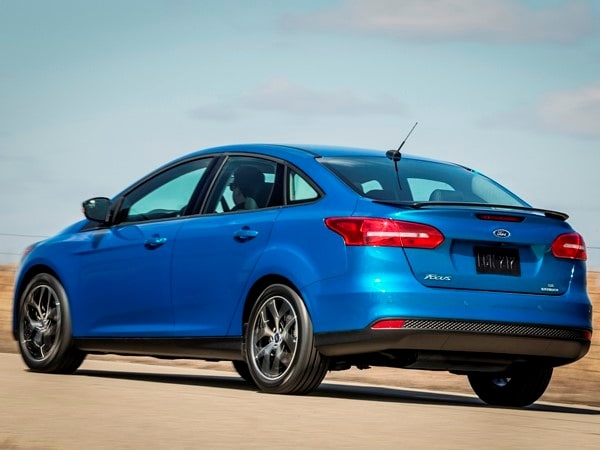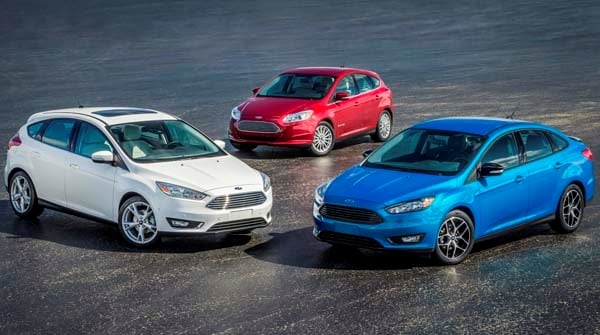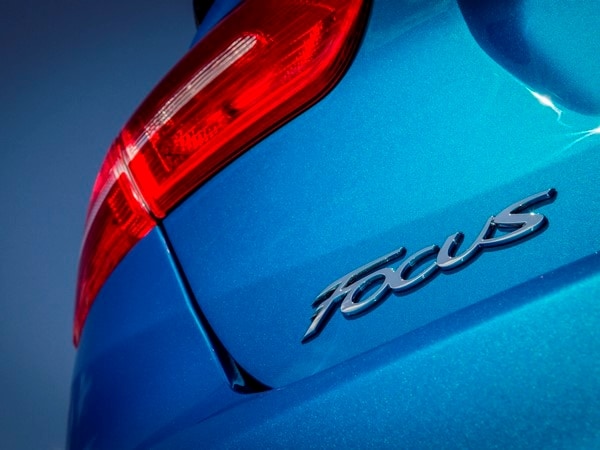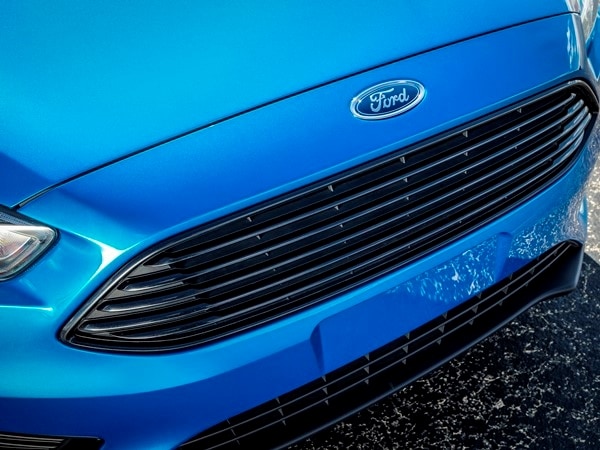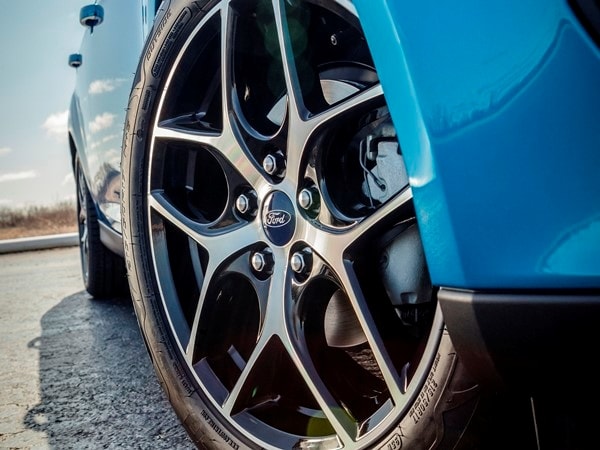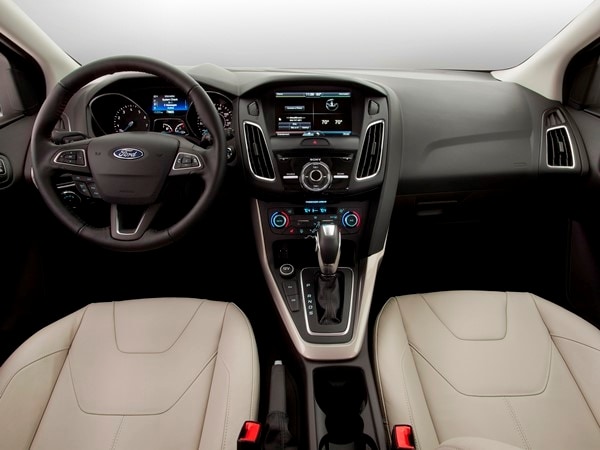 Euro Roots. Stylish Sheetmetal. Athletic Soul.
With head-turning style and driver-pleasing dynamics, the latest Focus has been an attention-grabber since its introduction for the 2012 model year. Created in England under the worldwide One Ford development plan, the U.S. Focus differs only slightly from the European versions in terms of suspension tuning and general performance, yielding brisk responses and a distinctly athletic feel. Sedan versions are propelled by a 160-hp 2.0-liter 4-cylinder, although other powertrains are available in the Focus 5-door hatchback. The distinctive exterior styling is corroborated by spiffy appointments within the driver-centric interior, enhanced by supportive front bucket seats. The Focus is notably smaller inside than many of its competitors, and among the category's pricier entries.
What's New?
Focus changes for the 2015 model year include new front and rear styling, an optional 1.0-liter 3-cylinder turborcharged engine for better fuel economy, plus a quieter and more user-friendly interior.
Driving It

"As a 'world car,' with similar versions sold in multiple countries, the Focus is designed to appeal to just about everyone in the world, really. So it's not surprising that the Focus delivers a first-class driving experience. All models combine a comfortable ride with confidence-inspiring driving dynamics." Find out more in our 2015 Ford Focus full review.
Variations on a Theme

In addition to a formal 4-door sedan, the Focus is available as a 5-door hatchback, which includes a pure electric model (reduced in price by $6,000 for 2015) and the 256-hp Focus ST, one of the hottest high-performance entries in the compact class.
Owners Say
KBB.com reader and part-time Focus racer "Flash" is impressed: "Even after 32000 miles, track days and a few autox's the car has been fantastic. No major issues, only minor glitch's with SYNC, though after the most recent update it's worked really well. As an overall car for under $30k it's hard to beat for a daily driver that you can still take to the track or autox on the weekends." Read more Ford Focus consumer reviews.
Build and Price
The 2015 Ford Focus lineup starts around $18,000 (with destination) and can top $27,000 when fully loaded. The turbocharged Focus ST starts around $25,000 and the Focus Electric starts around $30,000. But those are sticker prices. Build and price your own 2015 Ford Focus to unlock this week's Kelley Blue Book Fair Purchase Price, 5-Year Cost to Own and more.
More Compact Cars
The 2015 Ford Focus remains a fun-to-drive favorite, but don't overlook the newer Mazda3. Check out our Compact Car Buyer's Guide to become an instant expert on all your options.