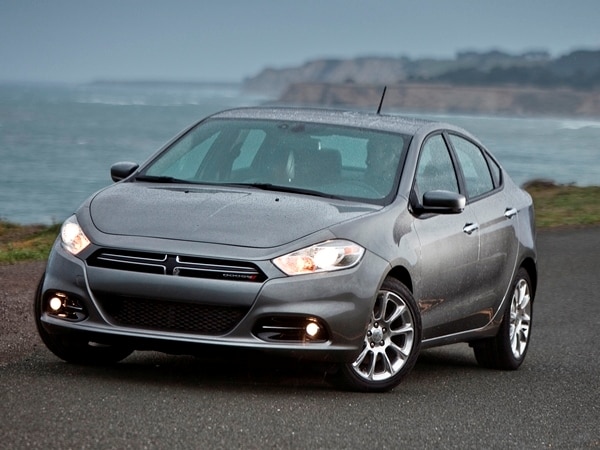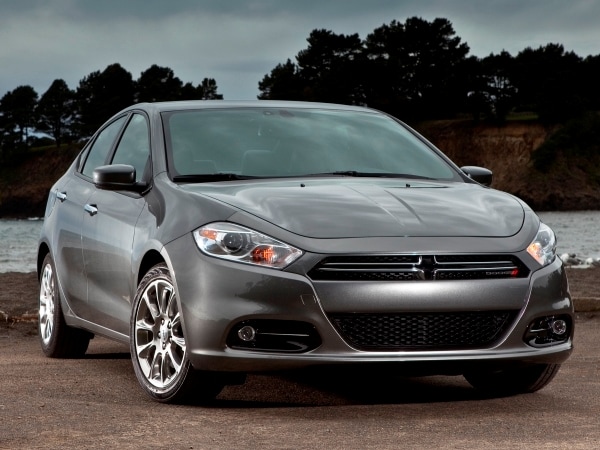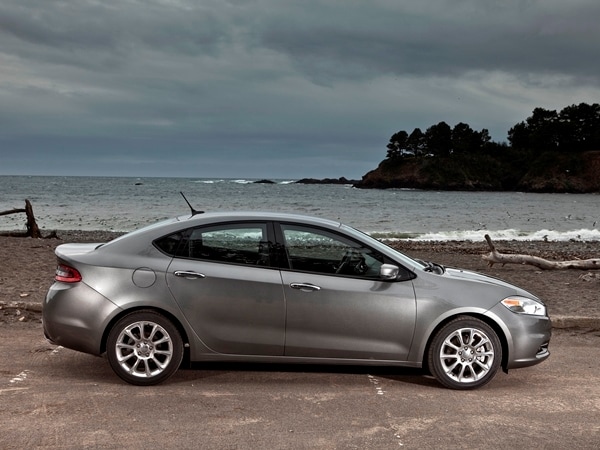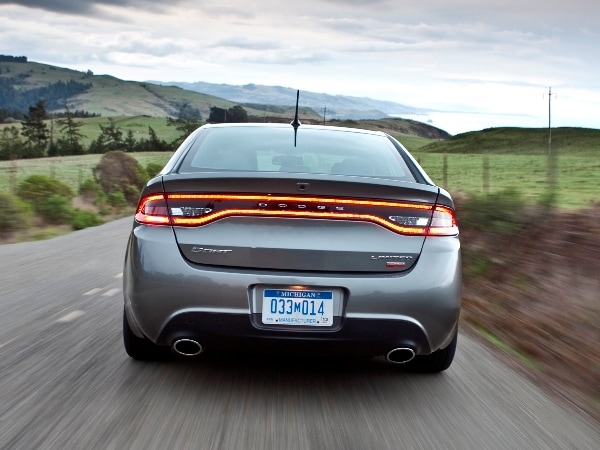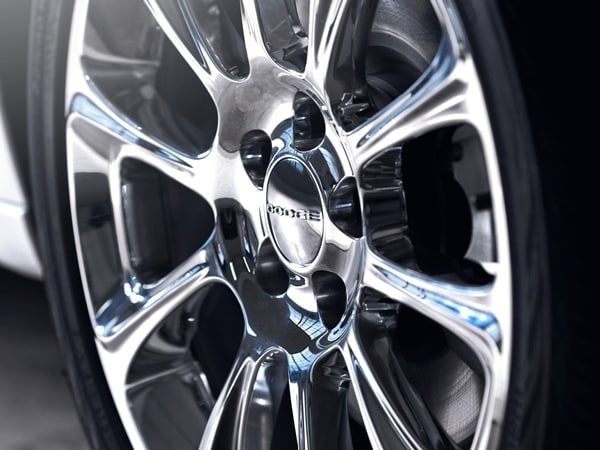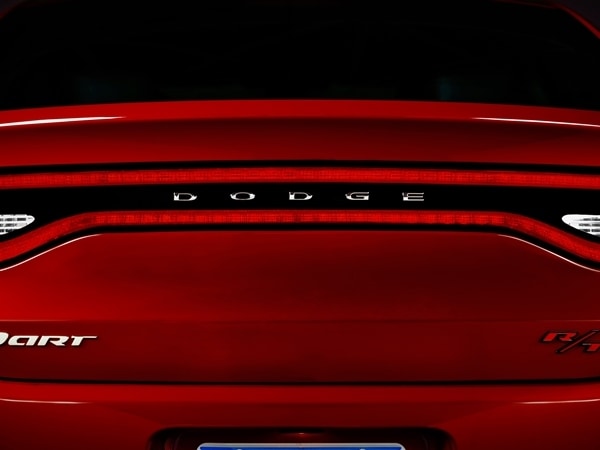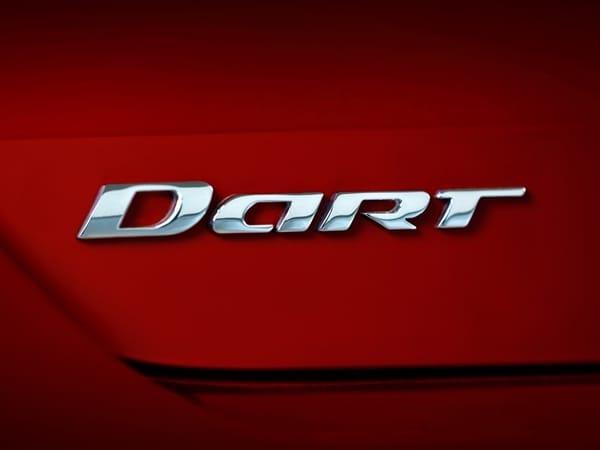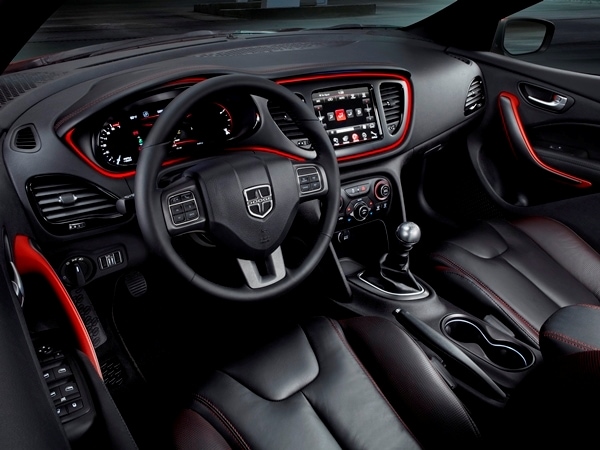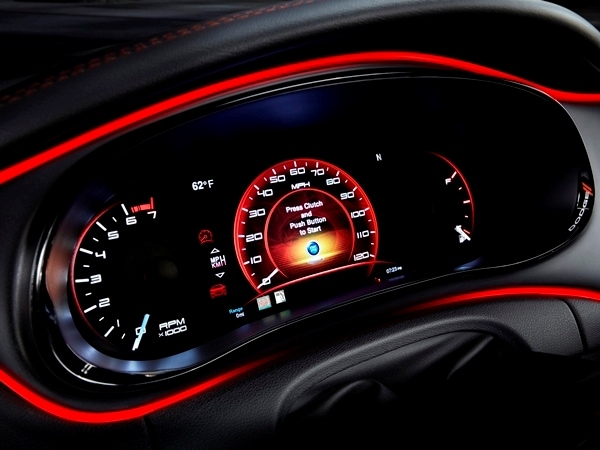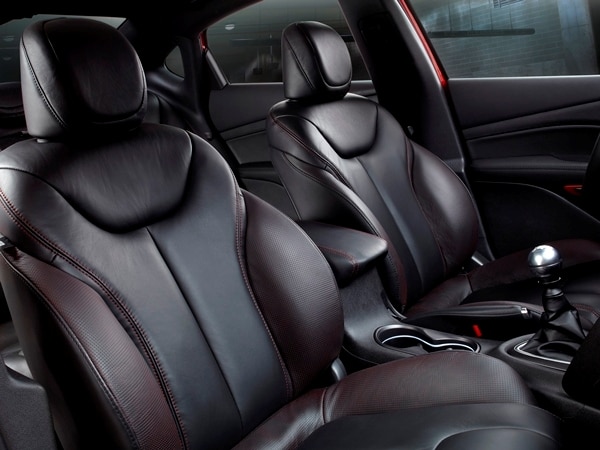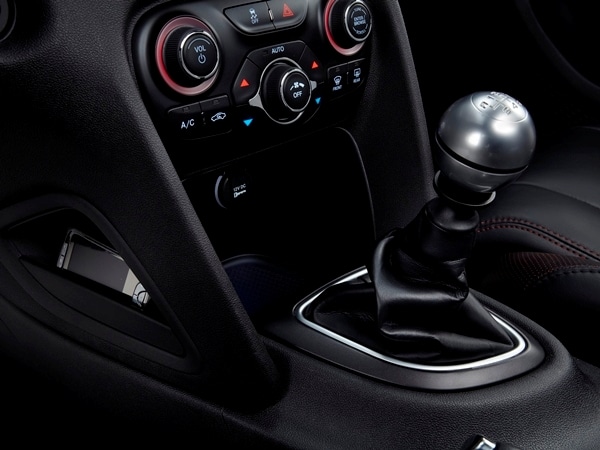 A sporty compact car wrapped around a nice interior.

The Dodge Dart debuted last year, essentially as a successor to the ill-conceived Caliber. Adapted from the agile Alfa Romeo Giulietta, its foundations are as solid as anything in its class, its snappy styling suggests an athletic soul, and its interior design echoes the sporty demeanor of the sleek skin, augmented by a roomy rear seat.
On the Road
The Dart's Alfa Romeo lineage shows to good advantage on the highway, especially a winding rural two-lane. Body motions are nicely controlled, particularly in the GT and R/T trims, yielding eager responses without compromising ride quality. The electric rack-and-pinion power steering could provide more feedback, but once acclimated we find it to be both quick and accurate. However, quick doesn't apply to acceleration with either the standard 2.0-liter engine or the 1.4-liter MultiAir turbo. Paired with the 6-speed manual transmission, the 1.4 will propel the Dart to 60 mph in about 8 seconds, but it takes a lot of shifting to keep the engine in the sweet part of its powerband. Opting for the dual clutch transmission (formally the dry dual clutch transmission, or DDCT, $1100), yields slow shifts, up or down, and adds about a second to acceleration times. The new 184-hp 2.4-liter Tigershark 4-cylinder should pick up the pace. Powertrain issues aside, the Dart is a generally pleasant place to be as the miles roll by. The seats could use a bit more bottom cushion padding, but wind, road and engine noise are nicely suppressed.
One of the Best
In its first model year, the Dodge Dart earned a spot on our list of the 10 Coolest Cars Under $18,000.
Build and Price
The Dart offers three different engine choices and three different transmissions, although the DDCT (Dual Dry Clutch Transmission) automated manual is available only with the 1.4-liter 4-cylinder turbo. The Dart is one of the very few compact cars offering a manual transmission (6-speed) with all engines. And for all its Italian roots, it qualifies as a homegrown. All the engines are produced at Chrysler's plant in Dundee, Michigan, and final assembly takes place in Belvedere, Illinois. Build and price your own 2014 Dodge Dart right here at KBB.com to unlock Fair Purchase Price, 5-Year Cost to Own and more.
Owners Say
KBB.com visitor Bry from North Carolina had this to say: "It handles great and has good get up and go when you need. I spend about 3 hrs a day in it and the interior is roomy and very comfortable, that and the gadgets make me not loathe the drive." Read more consumer reviews of the Dodge Dart.
Other Compact Cars
The Dodge Dart is a compelling newcomer, but the segment is filled top to bottom with intriguing entries. Check out all your compact car options for 2014.