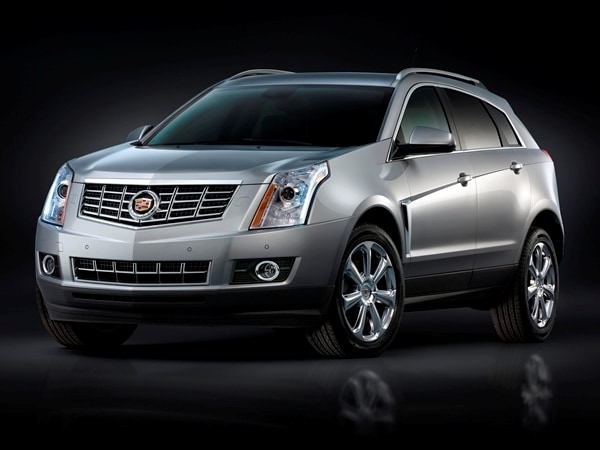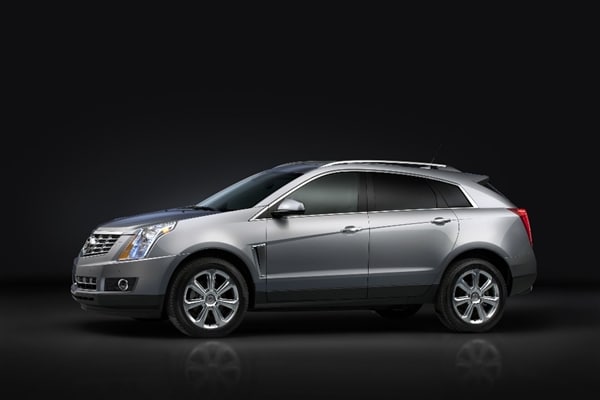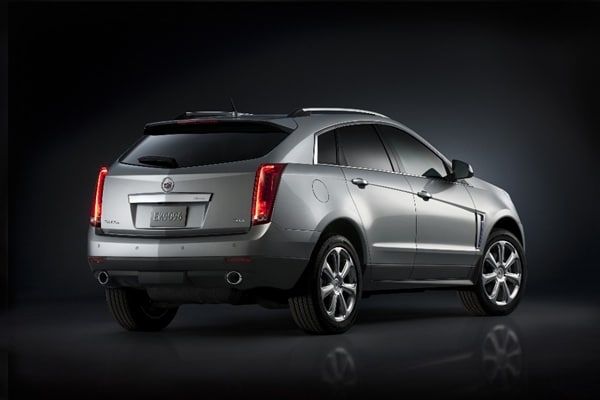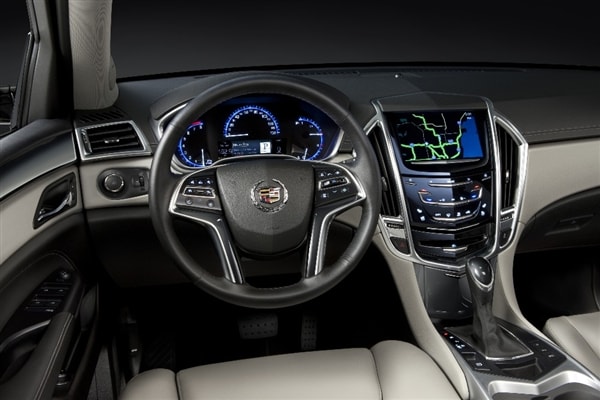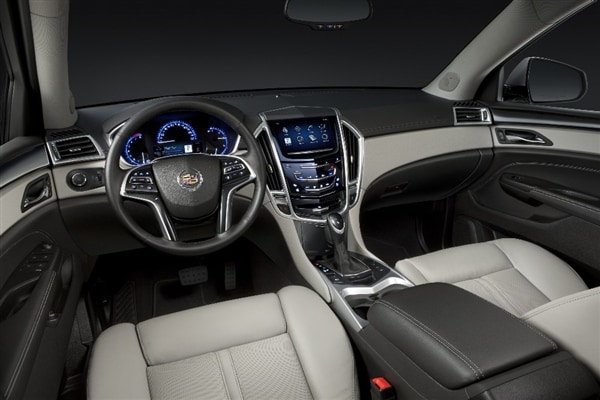 High style meets American luxury.
The Cadillac SRX offers impressive handling and eye-catching angular styling, yet that aggressive attitude doesn't come at the expense of comfort. In addition, this luxurious, 5-passenger SUV's tech-laden cabin gives passengers plenty of cutting-edge ways to stay occupied and connected to the outside world.
Driving It
From our full review of the 2015 Cadillac SRX: "Despite its 4,300 pounds, the SRX delivers an acceptable balance between power, agility and ride comfort. From a handling perspective, the SRX's available speed-sensitive steering offers good feedback without feeling overly weighted, and the available all-wheel-drive (AWD) system helps keep the SRX firmly planted when the road gets slick."
Staying Connected
For 2015, the SRX is available with a version of OnStar that makes this SUV a Wi-Fi hotspot. The SRX also has modern features like the CUE infotainment system, making it easy to access music, weather, navigation and more. The SRX's Bose audio system uses active noise cancellation, making for easier conversation and more reliable voice control of the CUE system.
Build and Price
The Cadillac SRX starts at just under $39,000 and tops out at over $60,000 when fully loaded. Build and price your own 2015 Cadillac SRX to unlock its Kelley Blue Book Fair Purchase Price, 5-Year Cost to Own and more.
Owners' Opinions
Owner reddog706 wasn't even considering a Cadillac, but he and his wife have been thrilled with the purchase: "For those that don't know, I assure you there is nothing like owning a Cadillac! This car has been awesome and we keep finding new features on it even after owning it over a year. We just love it!" Read more consumer reviews of the Cadillac SRX.
More Small Luxury SUVs
This popular segment has grown to more than 10 vehicles strong, with each of the entries appealing on a variety of levels. Visit our Luxury Compact SUV Buyer's Guide to have a look at all your options.