2016 Mercedes-AMG GT engine detailed
By Bob Nagy on July 25, 2014 10:05 AM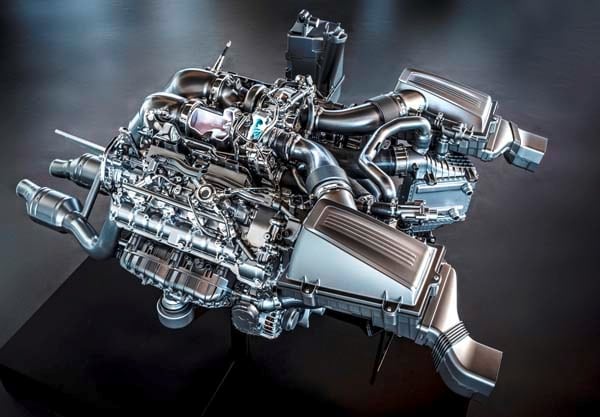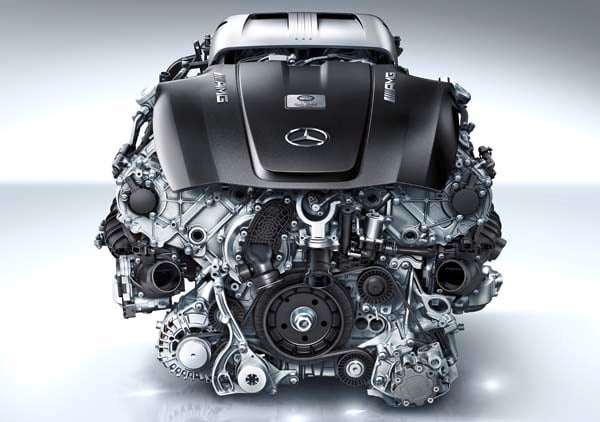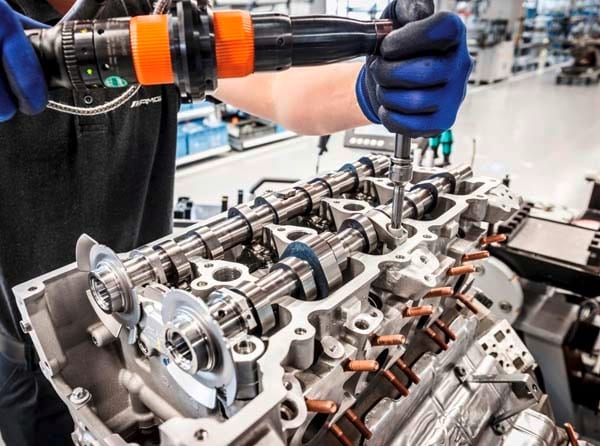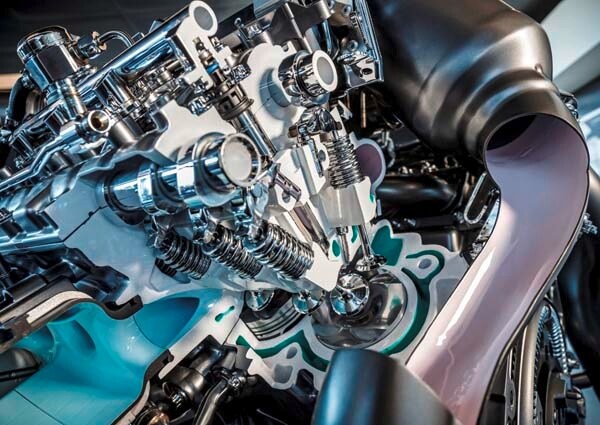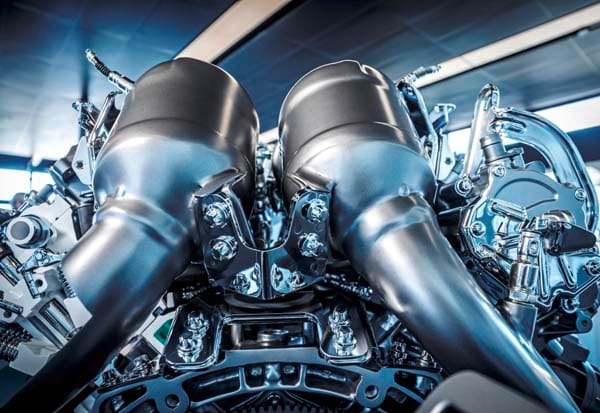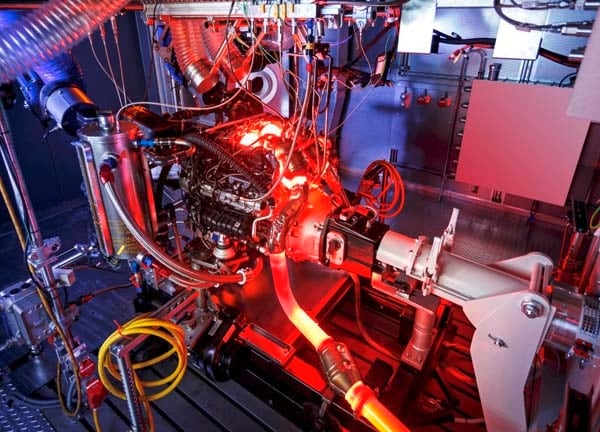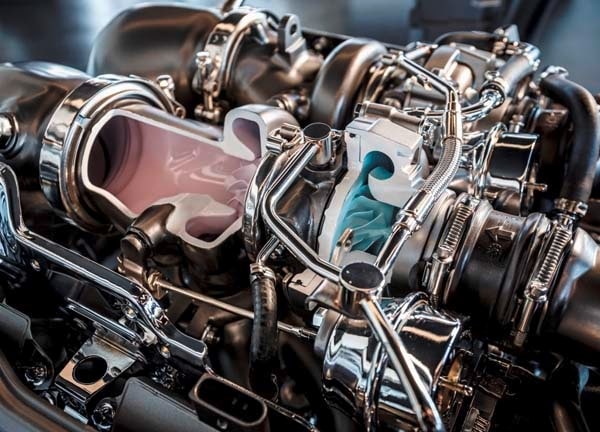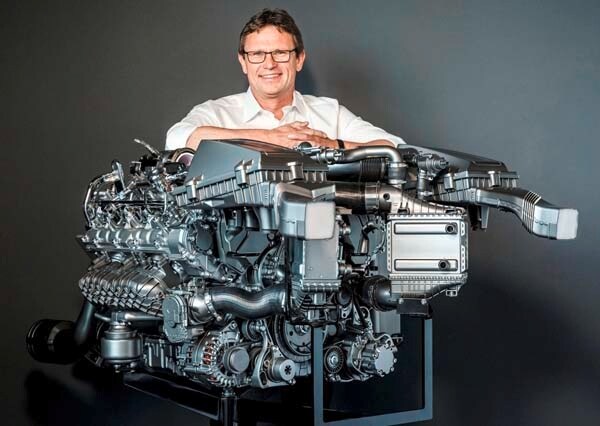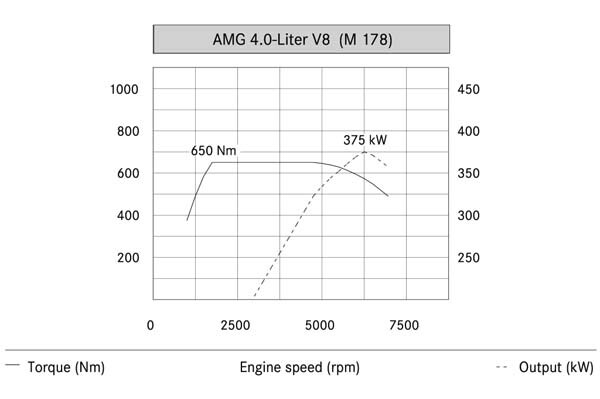 While the exterior of the 2016 Mercedes-AMG GT that will hit showrooms here next year remains under wraps, we now have a comprehensive tech download on the all-new 4.0-liter AMG V8 that will be nestled under its hood. As we reported earlier, the new engine - code named M178 - is an all-aluminum twin-turbocharged wonder that develops 503 horsepower at 6,250 rpm and makes an impressive 479 lb-ft of torque between 1,750 and 4,750 revs. Following its introduction in the new Mercedes-AMG GT, the engine will be rolled into other offerings from Mercedes' performance unit, replacing the current naturally-aspirated 6.2-liter M159 V8. In keeping with AMG tradition, each M178 will be hand-built in Affalterbach by a single craftsman.
Also: The Class of 2015 -- New Vehicles Ready to Roll
"Hot V" turbo packaging
Boasting maximum efficiency on every level, the all-alloy, 32-valve M178 positions its dual turbo units between the cylinder banks in what M-B calls "the hot inside V." This placement - also used by BMW on its 4.4-liter TwinPower Turbo V8 -- enhances operation and improves packaging. Each turbo produces 17.4 psi of boost and is fed intake air through water intercoolers to increase charge density. The cylinder banks share the same bore and stroke as the 2.0-liter AMG biturbo 4-cylinder in the CLA45 AMG. The M178 uses the latest Bosch direct fuel injection and features a racing-style dry-sump lubrication system that allows the engine to be positioned 2.2 inches lower in the chassis, dropping the car's center of gravity. At just 460 pounds "dry," AMG says the M178 also is the lightest of any engine in its competitive segment.
Also: 10 Coolest Cars Under $18,000
Reduced friction
Inside, the new M178 relies on multiple tech tricks to improve durability and reduce friction. Like other AMG engines - including the turbo V6 in M-B's dominant Formula One racer - its cylinder bores feature the automaker's Nanoslide technology that makes them twice as hard as conventional cast-iron liners. They're also finished using "spectral honing" to create a slicker and more perfect surface. Like the rings that on its forged aluminum pistons, the hardware in the M178's twin-cam cylinder heads has been optimized to minimize power-sapping mechanical drag. Computerized on-demand control of the oil pressure pump allows the circulation to match the engine's real-time lubrication needs. And while power is its forte, the M178 is fitted with M-B's Eco start/stop system and alternator management to help enhance fuel economy. Finally, this new AMG V8 features a variable sports exhaust system that allows the driver to increase the exhaust note on demand or auto deploys under high-load conditions.
More Engine Technology News...
We've tested the 2014 Ford Fiesta with the new 1.0-liter EcoBoost option
The next-gen Honda Civic will get the automaker's new Earth Dream direct-injected engine 
Volvo's new high-efficiency Drive-E engines arrive here for 2015