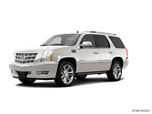 Other than some enhancements to the Escalade's brakes and two new colors, there are no major changes to the 2013 Escalade SUV.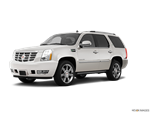 Cadillac Escalade models receive a few modest updates for 2012, highlights of which include two new exterior colors for Escalade SUV models (Radiant Silver Metallic and Crystal Red Tintcoat), a new center console design, and navigation system enhancements.
About Cadillac Escalade
In recent times Cadillac's biggest cars have suffered from slumping economies and spiking fuel prices. Yet, Cadillac's biggest players seem to have emerged relatively unscathed. That the Escalade family hasn't been put out to pasture in an era of plug-in hybrids and all-electric cars is something of a mystery. Yet, despite the misfortune heaped upon the automotive industry over the last few years, the Escalade remains as popular as ever. Call it tenacity or karma or just plain luck, but Americans seem reluctant to give up the Escalade.