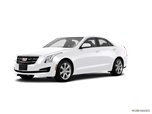 The 2016 Cadillac ATS trades its previous 6-speed automatic transmission for an 8-speed, while the CUE touch-screen infotainment is faster and now features Apple CarPlay capability. V6 models gain a more powerful yet more efficient engine. The track-ready 2016 ATS-V performance sedan and coupe are new to the lineup.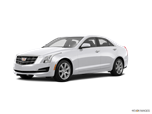 With the sedan off and running, 2015 marks the arrival of the sleek Cadillac ATS Coupe. Across the lineup, ATS models with the turbocharged 4-cylinder get a nearly 14 percent boost in torque to 295 lb-ft. New tech upgrades include wireless phone charging and 4G LTE with Wi-Fi hotspot.
About Cadillac ATS
Cadillac set its eyes on rivals like the BMW 3 Series and Mercedes-Benz C-Class when it introduced the ATS three years ago. In that time it has proved itself as a rewarding entry-level luxury vehicle and has spawned a sleek coupe and the high-powered ATS-V variants. The 2016 ATS continues to up its game with fresh powertrains, advanced safety systems, and technology that includes 4G LTE wireless connectivity and Apple CarPlay integration. This year marks the introduction of the ATS-V sedan and coupe, $60,000-plus high-performance cars that can give BMW M and Mercedes AMG foes a run for their money. The ATS has the looks, handling and hardware to take on the segment's best, but still faces challenges wooing buyers from entrenched competitors.