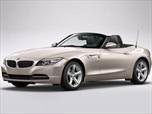 The BMW Z4 sees only a handful of minor enhancements to its interior and exterior styling for the 2014 model year.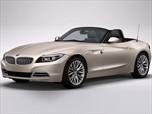 After last year's introduction of a powerful yet fuel-efficient 4-cylinder turbocharged engine in base models, the Z4 carries over unchanged for 2013 ahead of a mild refresh planned for the 2014 model year Z4.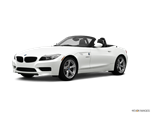 The biggest news for the 2012 BMW Z4 is under the hood. The normally aspirated in-line-6 is gone. Its replacement, a 2.0-liter turbocharged four, is the new entry-level face of BMW, providing the performance foundation for the new 5 Series, the upcoming 3 Series and this, BMW's performance roadster. With similar horsepower, more torque (!), lighter weight and better balance, this newest Z4 promises to recall any number of great drop-tops, some of which were built by BMW.
About BMW Z4
The Z4 Coupe packages everything good about the Z4 Roadster into a stylish fastback design that is easy on the eyes, if not necessarily the wallet. Shunning the awkward styling that plagued the last-generation Z3 Coupe, the new car's fixed roof design increases the Coupe's visual appeal, placing it in the same league as the stunning Porsche Cayman and the upcoming Audi TT. Blessed with near 50/50 front-to-rear weight distribution and a powerful in-line six-cylinder engine, the Z4 Coupe delivers the exhilarating driving experience purists demand without compromising on comfort. The rear hatchback design increases versatility over the Roadster version, making the Z4 Coupe a very livable daily driver.