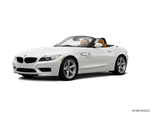 The BMW Z4 sees only a handful of minor enhancements to its interior and exterior styling for the 2014 model year.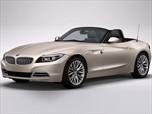 After last year's introduction of a powerful yet fuel-efficient 4-cylinder turbocharged engine in base models, the Z4 carries over unchanged for 2013 ahead of a mild refresh planned for the 2014 model year Z4.

About BMW Z4
Some luxury-branded roadsters are all about power, handling and feel, while most place a greater emphasis on style, comfort and open-air fun. The Mercedes-Benz SLK-Class, Porsche Boxster and Audi TT each lean towards a particular side of the performance scale, but no competitor can appeal to both camps more so than the 2014 BMW Z4. The retractable hardtop makes convincing yourself into purchasing a convertible less of an exercise, and the driver-oriented cockpit is surprisingly roomy for the long of limb, a rarity in this class. Add in a pair of turbocharged engines, and the 2014 Z4 has the makings of a true world-class roadster.