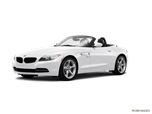 The 2016 BMW Z4 is essentially carryover from last year's model, with the exception of sport seats being standard across the board. Expect an all-new roadster from BMW in the next year or so.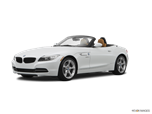 The 2015 BMW Z4 sees no changes this year.
About BMW Z4
The 2016 BMW Z4 combines the power, handling and feel of a sports car with the style, comfort and open-air fun of a luxury roadster. This hardtop drop-top splits the difference between the luxury-oriented Mercedes-Benz SLK and Audi TT and the more overtly sporty Porsche Boxster, appealing to sports-car and touring enthusiasts alike. The BMW Z4 uses a retractable hardtop, making it more secure than cloth-topped rivals. Inside, the cockpit is designed to be roomy enough even for tall drivers, a rarity in this class. Not only do both the 4-cylinder (sDrive28i) and 6-cylinder (sDrive35i and sDrive35is) models offer plenty of turbocharged power, the 4-cylinder's 34 mpg is good enough to call it a fuel-sipper.