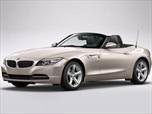 The BMW Z4 sees only a handful of minor enhancements to its interior and exterior styling for the 2014 model year.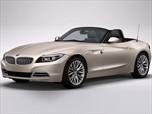 After last year's introduction of a powerful yet fuel-efficient 4-cylinder turbocharged engine in base models, the Z4 carries over unchanged for 2013 ahead of a mild refresh planned for the 2014 model year Z4.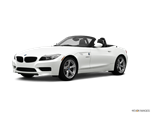 The biggest news for the 2012 BMW Z4 is under the hood. The normally aspirated in-line-6 is gone. Its replacement, a 2.0-liter turbocharged four, is the new entry-level face of BMW, providing the performance foundation for the new 5 Series, the upcoming 3 Series and this, BMW's performance roadster. With similar horsepower, more torque (!), lighter weight and better balance, this newest Z4 promises to recall any number of great drop-tops, some of which were built by BMW.
About BMW Z4
The Z4 is BMW's most affordable convertible and easily rates as one of the best handling roadsters in any price category. After undergoing a major redesign last year, the 2007 model sees little change. Distinctive styling is augmented by a driver-oriented cockpit that is surprisingly roomy for taller folks, a rarity in this class. And when it comes to acceleration, handling and braking, the Z4 certainly holds its own against rivals from Porsche, Nissan and even Pontiac. With two models to choose from, buyers can opt for a fun and affordable BMW in the 3.0i, or a flat-out but pricey performer with the 3.0si.