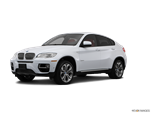 The 2013 BMW X6 receives a number of minor improvements including modest front and rear styling updates, more use of LEDs in the taillights and headlights and some new paint colors.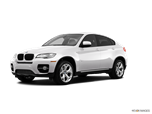 For the 2011 model year the X6 received both a new in-line-6 and 8-speed automatic transmission. The only significant addition to the 2012 BMW X6 is the availability of a split-folding rear seat, enabling three passengers to sit abreast when, of course, said seat isn't folded. This increases the X6 passenger volume by 25 percent, a nod to practicality you won't find elsewhere in the X6 architecture.
About BMW X6
With the 2009 X6, BMW has created a new category that falls somewhere between crossover utility vehicle and sports coupe. The German automaker calls the four-seat, four-door-with-a-rear-hatch the "world's first Sports Activity Coupe" and the vehicle certainly is the only player in this new segment, at least for now. The X6 offers room for four adults and a long list of advanced technology that is highlighted by an all-wheel-drive system that not only transfers torque front to rear, but side to side and to individual wheels to produce the best acceleration. It's hard to pinpoint competitors for this segment-blurring vehicle, but they can include such players as the Porsche Cayenne, Infiniti FX50 and Jeep Grand Cherokee SRT8, not to mention the forthcoming Acura ZDX.