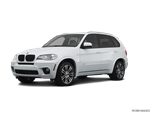 Changes to the 2013 BMW X5 consist mainly of a reshuffled optional-equipment list. The M Performance Package is now available on the xDrive35i Sport Activity and xDrive50i with M Sport Package. The Premium Sound Package is reduced to $950, while the Active Ventilated Seat Package is renamed the Luxury Seating Package.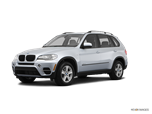 Given the number of substantive changes (some 4,000 new parts) in 2011, the 2012 BMW X5 is largely a carryover model year for the SUV, with only minor modifications.

About BMW X5
When BMW introduced its first "crossover" SUV (CUV) in 2000, its marketers called it "SAV" for "Sports Activity Vehicle." The point was to separate it from other sport utilities of the time and position it as a BMW-appropriate blend of performance and handling with practicality, versatility and all-weather capability. For the most part, it worked, for both the positioning and the vehicle. The original X5 was not the roomiest or most practical of SUVs, but piloting it down a twisty two-lane ribbon of road was a revelation. It drove like a taller version of the 5 Series sedan, which in many ways it was.