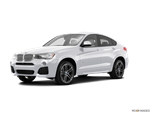 All-new last year, the 2016 BMW X4 gets only a handful of revisions this year. Bluetooth functionality is enhanced, with changes including the ability to connect two phones simultaneously, and the addition of BMW Mobile Office, which allows you to check email, update your calendar, and other functions.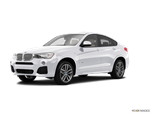 The 5-passenger X4 is all-new for 2015. It is based on BMW's X3 SUV platform, but is longer, lower and sportier. There are two engines, a 4-cylinder in the xDrive28i and a 6-cylinder in the xDrive35i, and all X4s come with an 8-speed automatic and all-wheel drive.
About BMW X4
BMW hasn't heard of a vehicle niche it doesn't like. With that in mind, it introduced the BMW X4 last year as an entry into the small, somewhat practical, definitely fun-to-drive, 5-passenger SUV market. Based on the BMW X3, the 2016 BMW X4 is more of an SUV than a sporty hatchback. That said, its smaller cargo area makes it less useful than the bigger X3, although the coupe-like styling and fun-to-drive nature more than make up for that. Those characteristics set it apart from its competition, which consists mostly of smaller SUVs like the Land Rover Range Rover Evoque and Mercedes-Benz GLA, although both are notably smaller than a 2016 X4.