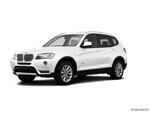 After the introduction of the turbocharged 4-cylinder engine in the xDrive28i last year, there is little change in the line for 2014. The Technology Package now includes USB connectivity and Bluetooth with smartphone integration. The Navigation/iDrive system gets some further refinements. Some packages and availability are shuffled.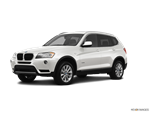 2013 sees the introduction of a turbocharged 4-cylinder engine that replaces the naturally aspirated (non-turbo) inline-6 in past xDrive28i models. Although this engine is smaller, it creates the same amount of horsepower and more torque than the former 6-cylinder engine, while attaining better fuel economy: up to 28 mpg on the highway.
About BMW X3
BMW doesn't really want you to think of its X3 as an SUV. The German automaker calls its 5-passenger compact sport-utility vehicle a "sports-activity vehicle." You may sneer at the marketing-speak, but there is substance behind the hype. In a segment that has grown since the X3's introduction in 2004 with an onslaught of luxury rivals like the Mercedes-Benz GLK, Audi Q5, Acura RDX, Cadillac SRX and Infiniti EX, the X3 stands out with a dynamic nature that makes it feel more like a sports sedan than a cumbersome SUV. The 2014 X3 is also fuel-efficient thanks to the turbocharged 4-cylinder engine standard in the xDrive28i model. For those who want more power, a turbo 6-cylinder comes in the xDrive35i.