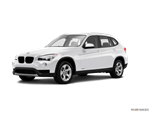 Since it was just introduced to the U.S. last year, there are no major changes to the BMW X1 for 2014.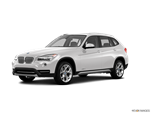 The 2013 BMW X1 is an all-new vehicle to the U.S. market, and its introduction here coincides with an update of the X1 in other countries. BMW's smallest SUV will feature fuel-saving technology such as Brake Energy Regeneration and, for 4-cylinder models, automatic start/stop engine management that automatically shuts off the engine at idle.
About BMW X1
The 2014 X1 is BMW's smallest crossover SUV, slotting below the X3 in the luxury automaker's lineup. The X1 is also the least expensive of BMW's vehicles. With a starting price just shy of $31,000, the X1 is not substantially more than mainstream players in this segment such as the Honda CR-V, Toyota RAV4 and Ford Escape, and comes in below slightly larger premium rivals like the Mercedes-Benz GLK and Acura RDX. Powered by the same turbocharged 4- or 6-cylinder engines as the larger X3, the X1 is a joy to drive. With quick acceleration, nimble handling, the choice or rear-wheel-drive or all-wheel drive and laudable fuel-efficiency to boot, the X1 packs a lot of fun and versatility into a tidy package.