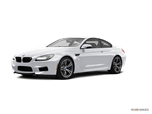 Drivers who love engaging their left foot will rejoice that M6 performance variants can be had with a 6-speed manual transmission in lieu of the 7-speed double-clutch automatic. For just 100 buyers, there is a limited Frozen Brilliant White Edition convertible. All 2014 BMW 6 Series models receive updates to their navigation systems.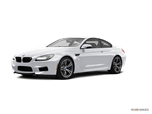 New 2013 6 Series Gran Coupes debuted in spring, 2012 offering the same features and powertrains as the coupes and convertibles, and the 650i models' TwinPower turbo V8 is upgraded to 445 horsepower and 480 lb-ft of torque, 45 more horses and 30 more lb-ft than in 2012. The M6 Coupe and Convertible boast BMW's most powerful production engine ever, a 560-hp 4.4-liter TwinPower turbo V8, up five hp with the same 500 lb-ft of torque as the V10 it replaces, and 25 percent more fuel efficient.

About BMW M6
This is the second car from BMW to carry the M6 name (the first was available in the U.S. in 1987-88) and the latest in a long line of BMW luxury performance coupes. Now available in coupe and convertible forms, the 2008 M6 comes equipped with a 5.0-liter DOHC 40-valve V10 engine and can accelerate from zero to 60 miles per hour in about 4.5 seconds. Produced in limited quantity at BMW's Dingolfing, Germany factory, this four-seat sports coupe is built to deliver optimal performance with luxurious comfort.