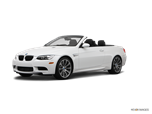 At nearly $3,300 less than the previously entry-level 328i, the new 320i gives BMW a lower entry point for the 3-Series without compromising its luxury pretentions. Other noteworthy additions for 2013 include available xDrive AWD and a new ActiveHybrid model, which teams a 55-hp electric motor with the TwinPower turbo-6 for a combined 335 horsepower and a modest boost in fuel efficiency.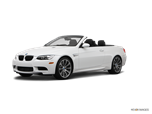 While near the end of its product cycle, the 3 Series received a number of visual and functional updates in 2011. To that end, the existing models benefit from little more than fine-tuning. Notably, as of 2012 the M3 4-door is no more; this is a 3 Series variant those wanting to travel at 150 mph (with their kids) will certainly miss. Going forward, the new sedan makes its debut first, after which BMW will fill in the coupe, convertible and wagon gaps.
About BMW M3
BMW's original M3 high-performance compact coupe was created in 1986 as a road-going version of its 3 Series-based German Touring Car Championship race car, and it arrived Stateside two years later. Powered by a pumped-up 192-horsepower 2.3-liter four-cylinder engine, it quickly carved a reputation as the ultimate performance iteration of BMW's iconic 3 Series. Second- and third-generation M3s packed six-cylinder engines, the latest (2006) model boasting 333 horsepower. The 2008 fourth-generation M3 moves up to a high-revving 4.0-liter V8 with 414 horsepower under its domed and vented hood. While we love German-rival Audi's 4.2-liter V-8 all-wheel-drive RS 4 and Cadillac's latest Corvette-powered CTS-V, BMW's M3 compact muscle machine remains the gold standard of this rare, expensive and exhilarating class of car.