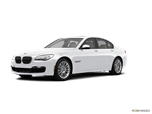 The 2013 BMW 7 Series sees a number of improvements to its powertrains and exterior styling. Chief among these changes are a standard 8-speed automatic transmission, a 45-horsepower increase for 750 models and newly available LED headlights.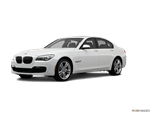 Changes from the 2011 BMW 7 Series are very minor. They include an iPod/USB adapter and a rear-view camera on all models. The 2012 7 Series is the last for this body style.
About BMW 7 Series
With more than a dozen versions, including two lengths, three engines, two hybrid variants, available all-wheel drive, and a performance-oriented quartet from Alpina, the 2012 BMW 7 Series sedan offers something for most every very affluent buyer. Adjustable suspension and steering allows 7 Series owners to tune the car to their changing moods. Prices for the 6-cylinder BMW 740i start just over $70,000, while a V12-powered BMW 760Li can run past $140,000. Rivals for the 7 Series include both the S-Class and CLS-Class from Mercedes-Benz, the Lexus LS 460 and the Audi A8.