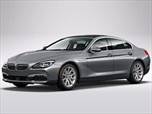 For 2016, all new BMW 6 Series models get a refreshed nose and tail, plus interior enhancements like a new steering wheel and revised center console with BMW's newest touch-pad iDrive controller. A new active exhaust system lets the engine sing when the car is in Sport or Sport+ mode.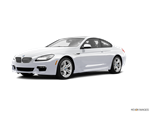 The new 2015 BMW Alpina B6 xDrive Gran Coupe offers more performance than the 650i xDrive, but more luxury than the M6 Gran Coupe. Alpina, by the way, is a 3rd-party high-performance BMW tuner, working so closely with BMW that its cars are sold in BMW dealerships.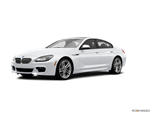 Drivers who love engaging their left foot will rejoice that M6 performance variants can be had with a 6-speed manual transmission in lieu of the 7-speed double-clutch automatic. For just 100 buyers, there is a limited Frozen Brilliant White Edition convertible. All 2014 BMW 6 Series models receive updates to their navigation systems.
About BMW 6 Series
The 2016 BMW 6 Series is a car lineup unto itself, with coupe, convertible and even a 4-door model that BMW calls a "Gran Coupe," but we all know is really just a sleek sedan. That's okay, because no matter what BMW calls its lineup of luxury sports coupes (and sedans), we'd still love the sleek lines, sumptuous interior and stout performance. With a refreshed nose and tail this year plus interior updates, the 2016 6 Series continues to look great. Under the hood you'll find engines ranging from a turbocharged 6-cylinder to a couple different V8 models. Along with a new aggressive-sounding exhaust system, the BMW 6 Series remains a leader in grand touring against the Mercedes-Benz E-Class Coupe and Audi S5.