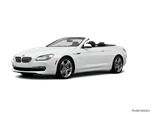 New 2013 6 Series Gran Coupes debuted in spring, 2012 offering the same features and powertrains as the coupes and convertibles, and the 650i models' TwinPower turbo V8 is upgraded to 445 horsepower and 480 lb-ft of torque, 45 more horses and 30 more lb-ft than in 2012. The M6 Coupe and Convertible boast BMW's most powerful production engine ever, a 560-hp 4.4-liter TwinPower turbo V8, up five hp with the same 500 lb-ft of torque as the V10 it replaces, and 25 percent more fuel efficient.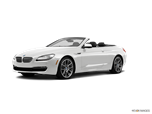 The 2012 BMW 6 Series is about as all-new as an all-new model can be. Aside from an overwhelming list of new features and technologies, the 6 Series lineup will now include a 6-cylinder turbo engine option (640i Coupe and 640i Convertible) and available all-wheel drive (650i xDrive Coupe and 650i xDrive Convertible). Later we'll see a high-performance M6 model and a first-ever 4-door 6 Series in the spirit of the Mercedes-Benz CLS and Audi A7.
About BMW 6 Series
A powerful look, a powerful personality and a superb driving demeanor elevate the BMW 650i Convertible to a rare level of distinction and desirability in the world of premium convertibles. While several of its styling details may be open to some rather heated debate, there's no denying that this 2+2 offers a stunning driving experience for those who can afford its price of entry. A potent V8 engine, finely-tuned chassis and exceptional amenities make the 650i Convertible a serious—and some might contend superior—competitor to prestige drop-top models from Jaguar, Mercedes-Benz and Porsche, in many cases delivering more absolute performance for considerably less money when comparably equipped.