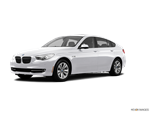 For 2013, the new 560-horsepower M5 joins the 5 Series lineup along with a number of minor performance and cosmetic enhancements. Leading the list of changes is a next-generation navigation system with weather forecasts and crowd-sourced traffic information, newly available bespoke features from BMW Individual and a 45-horsepower bump for Gran Turismo variants sporting the twin turbo V8.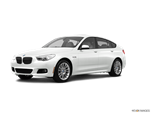 BMW created an all-new 5 Series for the 2011 model year, but the hits just keep on coming. For 2012, BMW dumps the 3.0-liter six in the base 528i and substitutes a 2.0-liter turbocharged four. With a bump in horsepower, torque and efficiency, this would seem to be a win/win/win for the consumer. However, Americans have been historically reluctant to spend big bucks on small powerplants. Hopefully, the dynamic has changed with escalating gasoline prices and growing awareness of global warming. The larger Gran Turismo uses 6-cylinder and 8-cylinder engines.
About BMW 5 Series
While the 2010 BMW 5 Series is the most technologically advanced entry in the luxo-sport sedan category, the fact that it's the only one to offer a manual transmission more accurately captures the basis of its appeal. As it's quietly grown into a living legend, the continuing success of the performance-oriented 5 Series has helped to invigorate the entire category in which it competes. The softer Mercedes-Benz E-Class and Audi A6 are still sportier than ever, while the latest Infiniti M is the stiffest competition the 5 Series has faced yet – from a performance standpoint, anyway. Anchored by the 528i, 535i and 550i sedans, the lineup also includes the all-wheel-drive 528xi and 535xi sedans plus a 535xi wagon and 550 Grand Turismo Wagon.