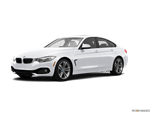 This year marks the debut of the 2015 M4 coupe and convertible, and the new 4 Series Gran Coupe. The former models pack a roaring 425-horsepower engine and other performance upgrades, while the latter is a 4-door model with more cargo room and passenger space.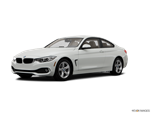 BMW didn't just slap a number 4 on a carryover 3 Series that happened to have two doors. The new 4 Series features fresh aesthetics inside and out, powertrains boasting 8-speed automatic transmissions, and the lowest center of gravity of any vehicle in BMW's lineup.
About BMW 4 Series
The 2014 BMW 4 Series is an all-new model but a familiar concept – it's essentially the replacement for 2-door versions of the 3 Series. The new nomenclature sets the 4 Series coupe and convertible apart from the growing variety of 3 Series models, and numerically aligns it with other 2-door BMWs such as the current 6 Series and new 2 Series. Slightly larger than the outgoing 3 Series coupe, the 4 Series boasts sleeker sheet metal, a more tech-rich cabin, and a new base engine – BMW's potent-yet-efficient 4-cylinder. An optional 6-cylinder remains for those seeking more power. Like the Audi A5, Mercedes-Benz C-Class coupe and Infiniti Q60, the 4 Series blends performance and refinement to go with its $40,000-plus starting price.