Narrow year range (drag arrows to filter):
See photos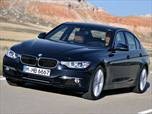 While near the end of its product cycle, the 3 Series received a number of visual and functional updates in 2011. To that end, the existing models benefit from little more than fine-tuning. Notably, as of 2012 the M3 4-door is no more; this is a 3 Series variant those wanting to travel at 150 mph (with their kids) will certainly miss. Going forward, the new sedan makes its debut first, after which BMW will fill in the coupe, convertible and wagon gaps.
See photos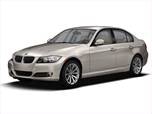 The seemingly still-new 2011 3 Series benefits from a number of small visual updates, including new hood and front fascia, new headlights featuring an "eyebrow" for the daytime running lights, reshaped exterior mirrors with enhanced aerodynamics, and a new rear treatment that visually widens the car. Additionally, the 3 Series coupe and convertible receive a new side-skirt design. On top of the visual changes is a host of new options, combined with new variations in color, trim and upholstery.

About BMW 3 Series
The BMW 3 Series has set the standard for entry-level luxury sport sedans for more than 30 years. Atop the heap it has remained, despite the efforts of age-old rivals like the Mercedes-Benz C-Class and Audi A4, and new challenges from the Lexus IS and Cadillac ATS. Part of the magic is the wide variety of configurations available. Last year, BMW unveiled the 320i model, which brings the 3 Series prestige to a more value oriented shopper. On the other end, this year hails the introduction of the 2015 BMW M3, the 5th-generation of the highest-performance 3 Series you can buy. Need more utility? There's the 3 Series Sports Wagon and Gran Turismo hatchback. If fuel economy is your thing, there are also hybrid and diesel models available.