Narrow year range (drag arrows to filter):
See photos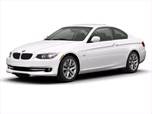 While near the end of its product cycle, the 3 Series received a number of visual and functional updates in 2011. To that end, the existing models benefit from little more than fine-tuning. Notably, as of 2012 the M3 4-door is no more; this is a 3 Series variant those wanting to travel at 150 mph (with their kids) will certainly miss. Going forward, the new sedan makes its debut first, after which BMW will fill in the coupe, convertible and wagon gaps.
See photos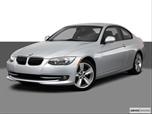 The seemingly still-new 2011 3 Series benefits from a number of small visual updates, including new hood and front fascia, new headlights featuring an "eyebrow" for the daytime running lights, reshaped exterior mirrors with enhanced aerodynamics, and a new rear treatment that visually widens the car. Additionally, the 3 Series coupe and convertible receive a new side-skirt design. On top of the visual changes is a host of new options, combined with new variations in color, trim and upholstery.

About BMW 3 Series
Over the last decade BMW's product line has enjoyed an unprecedented period of expansion. During that entire time, the 3 Series has remained its consistent sales leader. Last year the high-volume Sedan side of the family transitioned to an all-new platform. For 2007, the higher-profile Coupes follow, in entry-level 328i and top-line 335i configurations. Distinctive looks, improved mechanicals—including the introduction of the world's first twin-turbocharged in-line six-cylinder engine—and an even more sporting demeanor bode well for these new two-door variants, particularly the 335i, in the battle against prime foes like the Infiniti G35 and the Mercedes-Benz CLK 350.