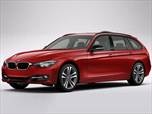 Two-door versions of the latest 3 Series platform are set to arrive in showrooms later this year under the new 4 Series designation. In addition, a new 4-door hatchback variant dubbed the Gran Turismo will join the roster later this year.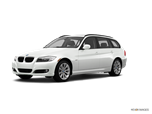 While near the end of its product cycle, the 3 Series received a number of visual and functional updates in 2011. To that end, the existing models benefit from little more than fine-tuning. Notably, as of 2012 the M3 4-door is no more; this is a 3 Series variant those wanting to travel at 150 mph (with their kids) will certainly miss. Going forward, the new sedan makes its debut first, after which BMW will fill in the coupe, convertible and wagon gaps.
About BMW 3 Series
Now in its fifth generation, BMW's 3 Series carries on as one of the world's premier driving machines. Both Sedan and Sport Wagon variants add more power and performance for 2007, an upgrading that also sees the former 325 and 330 lines redesignated as 328 and 335 models. Even the more affordable members of the family—rear-wheel-drive 328i Sedan and Sport Wagon and all-wheel-drive 328xi Sedan and Sport Wagon—offer an impressive roster of comfort and convenience touches in addition to their crisply-tuned suspension packages, standard Dynamic Stability Control (DSC) and powerful anti-lock brakes (ABS) that continue to win rave reviews from driving fans everywhere.