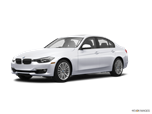 The biggest news is the 2015 BMW M3, a 425-horsepower high-performance model that forgoes some luxury coddling in the name of going fast. The rest of the BMW 3 Series lineup gets a few minor tweaks, with standard Bluetooth audio streaming being the most noteworthy.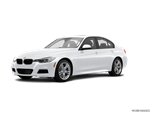 Two-door versions of the latest 3 Series platform are set to arrive in showrooms later this year under the new 4 Series designation. In addition, a new 4-door hatchback variant dubbed the Gran Turismo joins the roster.
About BMW 3 Series
The BMW 3 Series has set the standard for entry-level luxury sport sedans for more than 30 years. Atop the heap it has remained, despite the efforts of age-old rivals like the Mercedes-Benz C-Class and Audi A4, and new challenges from the Lexus IS and Cadillac ATS. Part of the magic is the wide variety of configurations available. Last year, BMW unveiled the 320i model, which brings the 3 Series prestige to a more value oriented shopper. On the other end, this year hails the introduction of the 2015 BMW M3, the 5th-generation of the highest-performance 3 Series you can buy. Need more utility? There's the 3 Series Sports Wagon and Gran Turismo hatchback. If fuel economy is your thing, there are also hybrid and diesel models available.