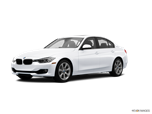 Two-door versions of the latest 3 Series platform are set to arrive in showrooms later this year under the new 4 Series designation. In addition, a new 4-door hatchback variant dubbed the Gran Turismo joins the roster.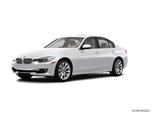 At nearly $3,300 less than the previously entry-level 328i, the new 320i gives BMW a lower entry point for the 3-Series without compromising its luxury pretentions. Other noteworthy additions for 2013 include available xDrive AWD and a new ActiveHybrid model, which teams a 55-hp electric motor with the TwinPower turbo-6 for a combined 335 horsepower and a modest boost in fuel efficiency.
About BMW 3 Series
For more than 30 years, the BMW 3 Series has set the standard for entry-level luxury sedans. Despite the best efforts of age-old rivals like the Mercedes-Benz C-Class, Audi A4 and Lexus IS, the 3 Series continues on as the undisputed benchmark in the category. This level of dominance is owed in large part to the variety of configurations that comprise the 3 Series line, including the multifaceted Sport Wagon, a fuel-sipping diesel, and an all-new Gran Turismo hatchback. To make the nameplate more accessible, the newly available 320i trim delivers 3 Series prestige at a buyer-friendly price. As for coupe and convertible versions, they will migrate to the forthcoming 4 Series platform, leaving the 2014 BMW 3 Series with an all-4-door portfolio. This is the story of why we named it one of the 10 Best Luxury Cars Under $40,000 for 2014.