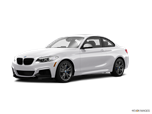 For 2016, the BMW 2 Series coupe and convertible receive a number of updates. Sport Line content is now standard on 228i coupe and 228i xDrive coupe and convertible. All-wheel drive is added to the M235i convertible, while last year's Premium package is made standard on M235i and M235i xDrive.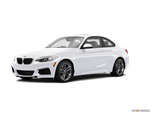 The 2015 BMW 2 Series adds two all-wheel-drive models this year, the 228i xDrive coupe and convertible, and the M235i xDrive coupe, putting it on more competitive footing against AWD rivals from Audi and Mercedes-Benz. The 228i model also offers a Track Handling Package for enhanced handling performance.
About BMW 2 Series
Offered in coupe or convertible, the 2016 BMW 2 Series is a complete line that includes three all-wheel-drive models. BMW's Intelligent AWD is sophisticated enough to challenge Audi's long-established quattro and Mercedes-Benz's 4Matic. Light, tossable and vaguely reminiscent of an old 2002ti or 318i, this entry-level Bimmer delivers all the modern conveniences of the 4 Series cars in a smaller, more affordable package. More powerful than the Audi A3 or Acura ILX, the 2 Series is a true driver's car, offering such options as the Track Handling Package that turns an already capable performer into a superstar in the curves. Those who insist on four doors will have to wait until the new 1 Series makes its debut, expected sometime in 2017.