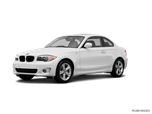 A new higher-performance model joins the BMW 1 Series line for 2013, the 135is. It uses a version of the 3.0-liter turbocharged inline-6-cylinder engine that also powers the 135i, but tuned for a power increase from 300 horsepower to 320.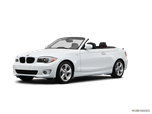 The 2012 1 Series is given little more than minor tweaks. The most notable update in 2011 was under the hood of the 135i, when it received a more responsive version of the tried-and-true 3.0-liter in-line six. At the same time, the 135i received a 7-speed Double Clutch automatic transmission (optional), while the 128i continued with an optional 6-speed Steptronic automatic. The most significant change on the 2012 BMW 1 Series landscape is the discontinuation of the 1 Series M Coupe. Its limited production run is marked "Sold."
About BMW 1 Series
Good enough to make some 3 Series buyers think twice, the 2013 BMW 1 Series Coupe and Convertible speak to many BMW enthusiasts as well as younger buyers wanting an easier entrée into the joy of driving. And you can enjoy the 1 Series as aggressively as you care to, with an entry-level 128i offering 230 horsepower for around $32,000 and the new up-power 135is costing about $44,000 for its 320 turbocharged horses. Convertible variants across the line add the option of open-air motoring. The 1 Series is a simple, straightforward little package that takes the driving experience seriously.