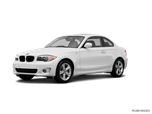 A new higher-performance model joins the BMW 1 Series line for 2013, the 135is. It uses a version of the 3.0-liter turbocharged inline-6-cylinder engine that also powers the 135i, but tuned for a power increase from 300 horsepower to 320.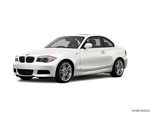 The 2012 1 Series is given little more than minor tweaks. The most notable update in 2011 was under the hood of the 135i, when it received a more responsive version of the tried-and-true 3.0-liter in-line six. At the same time, the 135i received a 7-speed Double Clutch automatic transmission (optional), while the 128i continued with an optional 6-speed Steptronic automatic. The most significant change on the 2012 BMW 1 Series landscape is the discontinuation of the 1 Series M Coupe. Its limited production run is marked "Sold."
About BMW 1 Series
Rising fuel prices and increasingly crowded roads have turned many car-buyers' eyes toward small cars. BMW would love to cash in on this growing interest, but can it do so without diluting or cheapening the brand's premium image? BMW hopes the 1 Series will prove it can, and is entering the lower levels of the United States' luxury market cautiously, so only the 1 Series Coupe and Convertible will be sold here, even though three and five-door versions are also available in Europe. Those who think the 3 Series has grown too big or expensive can look to the 1 Series as the new heir to BMW's compact performance crown.