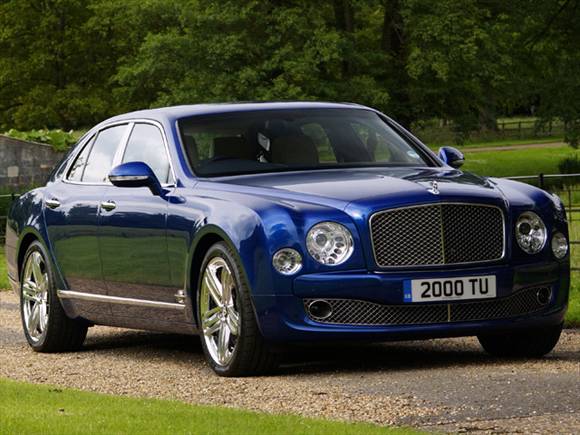 The Milliner Driving Specification edition offers sport-tuned suspension and steering along with larger wheels and aesthetic enhancements. New features for the Mulsanne include a tinted glass sunroof and a bottle cooler that comes with hand-blown crystal Champagne flutes.

About Bentley Mulsanne
The 2013 Bentley Mulsanne is one of the most luxurious and comfortable sedans that money can buy. Nearly on par with vehicles from British rival Rolls-Royce, the $300,000 Mulsanne is for the most discriminating buyers – ones who don't wince at seeing a dollar amount usually reserved for a house associated with a car. Massive in size, prodigious in power and trimmed with every imaginable accoutrement, the Mulsanne rightly deserves its status as transportation for the world's elite. Whether being used as a chauffeur's chariot or driven by its owner, the Mulsanne offers comfort and serenity to the max. You could obtain similar levels of refinement for hundreds of thousands less, but you wouldn't be getting a Bentley.