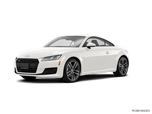 The Audi TT coupe and roadster are all-new for 2016. It enters its third generation with new design inside and out, cutting-edge technology such as an all-digital "virtual cockpit" instrument display, and revised quattro all-wheel-drive (AWD) system for better handling. The also-new 2016 Audi TTS Coupe offers higher-grade performance.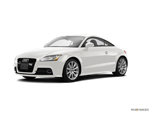 With an all-new Audi TT waiting in the wings, there are no major changes to the 2015 TT. Already well equipped, with standard all-wheel drive, this is no bad thing.
About Audi TT
2016 marks the third generation of the Audi TT, a sports car available as a 4-passenger coupe, 2-seat roadster, and the even more powerful TTS coupe. Tying them together are superb turbocharged 4-cylinder engines, Audi's road-gripping quattro all-wheel drive and the cutting-edge "virtual cockpit" – an entirely digital instrument panel that relays everything from driving data to Google Earth satellite maps. As a whole, the 2016 Audi TT is a technological powerhouse and performance marvel. The Audi TT coupe and roadster compete with luxury performance cars like the BMW 4 Series and Z4, Infiniti Q60 and Porsche Boxster, but you'd be hard-pressed to find another with the handling, technology and – at least in coupe form – everyday practicality of the Audi TT.