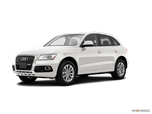 The 2015 Audi Q5 lineup's option packages change a bit. For example, a power tailgate and xenon headlights are now standard on the SUV's Premium package, and blind-spot assist and navigation combine for a new Technology package on Premium Plus models. The SQ5 gets a new high-gloss black package.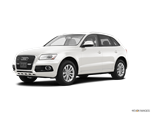 The long-awaited SQ5 joins the Q5 lineup, motivated by a 354-horsepower supercharged V6. Also new is the introduction of the Q5 TDI clean diesel that delivers up to 31 mpg highway. The base 2.0T sees its horsepower output increase to 220, and Premium Plus models gain more standard features.
About Audi Q5
The 2015 Audi Q5 compact luxury SUV offers up comfort, style and performance, with standard all-wheel drive and five different models suited to individual buyers. The Q5 with either the 2.0-liter turbocharged 4-cylinder or 3.0-liter V6 offer up a roomy and luxurious interior, good cargo space, and a comfortable ride. Fuel economy fans choose between a diesel with its instant torque and long-distance cruising, or the city-friendly hybrid model. Then there's the Audi SQ5, which adds a high-performance suspension and 354-horsepower V6 to the mix. In fact, the entire Audi Q5 lineup is oriented toward sport, with even the diesel and hybrid offering impressive acceleration. Next to competitors like the Mercedes-Benz GLK, Lexus RX and Cadillac SRX, the Q5 is a commendable jack-of-all-trades.