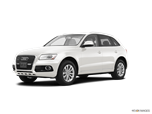 The long-awaited SQ5 joins the Q5 lineup, motivated by a 354-horsepower supercharged V6. Also new is the introduction of the Q5 TDI clean diesel that delivers up to 31 mpg highway. The base 2.0T sees its horsepower output increase to 220, and Premium Plus models gain more standard features.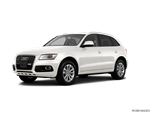 In addition to some front- and rear-end design tweaks, the big news for the 2013 Audi Q5 is a new supercharged V6 engine that replaces the naturally aspirated one, and a hybrid powertrain that pairs a turbocharged 4-cylinder with a lithium-ion battery pack and electric motor.
About Audi Q5
Blending comfort, style and performance, the 2014 Audi Q5 SUV expands its already impressive portfolio with a new performance model, the SQ5, and a long awaited diesel model. The Q5 has proven its worth by rising to become the company's 2nd-best selling model, just behind the A4. Ironically, the diesel and the hybrid trims earn about the same fuel economy figures, neither of which punch much past 30 mpg. Then again, the Q5 is more about performance than pinching pennies at the pump. Easily the equal of rivals such as the Mercedes-Benz GLK, Lexus RX and Cadillac SRX, the Q5's standard all-wheel drive (AWD) and laudable towing capacity of up to 4,400 pounds make it a favorite among buyers who require many services from a single car.