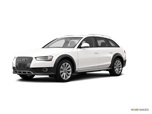 For 2015, Audi's Allroad luxury wagon gains standard HID headlights, a power tailgate and rear privacy glass. Three-zone automatic climate control is also new this year.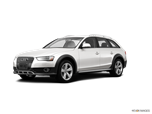 For 2014, the Audi Allroad has its horsepower raised to 220. Bluetooth, Audi music interface and a driver information system are made standard, while Audi advanced key keyless entry and start is added to the Premium Plus package.
About Audi allroad
Station wagon lovers can rejoice that Audi's 2015 Allroad wagon retains all that makes wagons great and then tosses in exquisite luxury and all-weather driving ability. Think of it as a beefed-up A4 with more cargo space and a cache. While the latest Allroad lacks the adjustable suspension of the original car, it's still capable of tackling heavy snow and light off-road trails, very much in line with the Subaru Outback and Volvo XC60 Cross Country. Favoring comfort over utility, the Allroad offers many of the same attributes as luxury crossover SUVs without the additional roof height. Then again, the Allroad only offers one engine choice, and it's not as fuel-efficient as the Q5's diesel, nor as powerful as a V6-powered Cadillac SRX or Infiniti QX50.