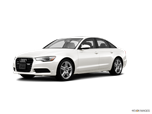 Horsepower on the 2.0T increases to 220, and a new TDI clean-diesel engine is added to the lineup. The A6 2.0T gains standard heated front seats, while the Prestige trim gains Audi Side Assist blind-spot monitoring. A number of new exterior trim and wheel upgrade packages are also offered.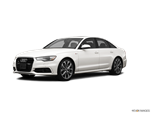 All-new last year, the Audi A6 is little changed for 2013. Quattro all-wheel drive (AWD) is now available with the base 2.0 turbo engine, an economizing stop/start feature is added to the 3.0 supercharged engine and top- and corner-view cameras are available for the parking-assist system.

About Audi A6
Audi has long been considered one of the world's great luxury car names, but up until recently, the company seemed content not making waves when it came to rivals BMW and Mercedes-Benz. Those days are gone as Audi is now aggressively gunning for BMW and MB's customer base. Audi's strategy is clearly evident in the 2014 A6, a sedan that masterfully blends performance and luxury into a single, well-heeled machine admired as much for its efficiency as its opulence. A choice of turbocharged and supercharged gasoline engines and a new TDI clean diesel model help Audi further expand its reach, as does the 420-horsepower high-performance S6.