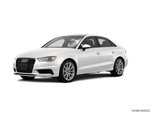 After launching the A3 last year, the 2016 A3 ups the ante on standard features, adding a rear-view camera and parking sensors, aluminum-look interior trim, and heated mirrors and windshield-washer nozzles.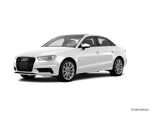 The Audi A3 and high-performance S3 sedans are all-new for 2015. Joining the lineup are a fuel-efficient diesel engine and a fun-to-drive convertible.
About Audi A3
IMPORTANT NOTE: Please be aware that this vehicle's diesel engine is involved in a Notice of Violation of the Clean Air Act issued by the EPA to Volkswagen for producing and selling 4-cylinder diesel cars that include a software device that circumvents EPA emissions standards for certain air pollutants. The EPA and the California Air Resources Board (CARB) determined that these diesel cars emit up to 40 times more pollution than emission standards allow. Recalls, investigations and litigation are currently ongoing.

Introduced last year, the Audi A3 entry-level luxury sedan and convertible (Cabriolet) are popular thanks to combining an entry-level price with an established luxury brand. The A3 variants all come with well-established Audi driving dynamics, meaning a 2016 Audi A3 is a car you actually want to drive. Sporty and welcoming, the new A3 and sportier S3 models don't feel compromised, despite their relatively low price. The standard panoramic sunroof, bi-xenon headlights and leather seating only sweeten the deal against rivals like the Mercedes-Benz CLA, and the less expensive Acura ILX and Buick Verano. Power choices include the standard gasoline engine, a fuel efficient diesel, or a high-performance 4-cylinder in S3 models. All-wheel drive is available, of course, and a hatchback on the way.