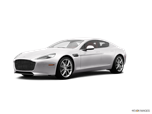 The 2015 Rapide's V12 has been updated, now more powerful and more efficient with reduced emissions. In addition, a new 8-speed automatic replaces the previous 6-speed. The front brakes are larger, there is more standard equipment and new 10-spoke 20-inch wheels are available.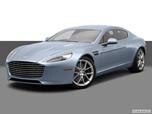 The 2014 Aston Martin Rapide S replaces the former Rapide (without the S). This new version boasts a more powerful V12 engine, newly designed front and back, and the latest generation of Aston Martin's 3-mode suspension system.
About Aston Martin Rapide S
The Rapide S brings all the style, panache and performance the boutique automaker's coupes are known for – plus Aston Martin's potent 552-horsepower V12 engine – yet unlike the coupes, it can comfortably seat four passengers and their gear. Is it a sedan? A hatchback? A family car? A 4-door coupe? The Rapide S is essentially all of these, while remaining true to the company's performance roots. This highly exclusive luxury vehicle has a starting price that's over $200,000, making it more expensive than similar models like the Porsche Panamera, BMW 6-Series Gran Coupe, Mercedes-Benz CLS-Class and Audi S7. The exclusivity means turning more heads on the road, but working with a smaller dealer network.
View
Aston Martin Rapide S vehicles for sale
near you.