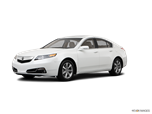 There are no major changes to the Acura TL for 2013.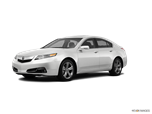 The 2012 Acura TL upgrade is a little show, a little go. Underneath the exterior changes the TL sports a new six-speed automatic transmission that delivers more miles per gallon. The TL is still available in base and Super Handling All-Wheel Drive trim levels, and a new Advance Package has been added to the option list.
About Acura TL
Acura's answer to premium performance sedans like the BMW 3 Series, Infiniti G35, Audi A4 and Lexus IS, the TL is the only one of that category offered exclusively with front-wheel drive. While rear-wheel-drive and all-wheel-drive vehicles can enjoy some performance advantages, the TL mitigates those differences with an unparalleled front-wheel-drive system. In addition to exhilarating performance, the TL is also comfortable, roomy and packed with a sophisticated lineup of standard equipment. It even returns up to 29 miles per gallon on the highway and is priced considerably below its competitors. In addition to some notable interior and exterior updates for 2007, enthusiasts are celebrating the return of a TL Type-S, with more power, a stiffer suspension and distinctive styling touches.