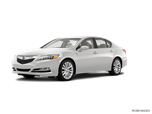 Just introduced last year, the RLX luxury sedan carries over largely unchanged. More recent is the Acura RLX Sport Hybrid, the range-topping version of Acura's flagship that features a gasoline engine, three electric motors and all-wheel drive. Offered as a late 2014 model, there technically isn't a 2015 Acura RLX hybrid.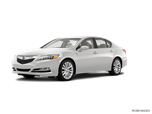 Compared to the departed 2013 Acura RL the 2014 RLX features...well...an X in its name. More substantive changes include a completely redesigned interior and exterior, a new all-wheel steering system, the addition of a hybrid all-wheel-drive model and a modernized 2-screen infotainment system.
About Acura RLX
Acura's flagship sedan, the 2015 RLX, is a reinvented version of the former RL that boasts premium amenities, refined driving manners and a roomy interior under a conservative yet classy skin. The Acura RLX aims to stand out from higher-profile luxury sedans such as the BMW 5 Series, Mercedes-Benz E-Class, Lexus GS, Cadillac CTS and Audi A6 with high-tech features like a lane-keeping system that can all but drive the car for you and standard all-wheel steering for better handling. A range-topping hybrid model that features three electric motors and all-wheel drive is also offered. The RLX tends to fly under the radar, but buyers willing to put it on their own can find a lot to like.