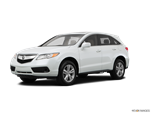 There are no major changes for the 2015 Acura RDX, which is only in its second year as an all-new, 2nd-gen model.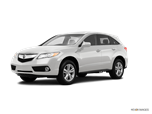 In the wake of last year's complete revamp, the Acura RDX sees no changes of note for 2014.
About Acura RDX
At its introduction in 2007, few could have imagined that Acura's foray into the compact luxury SUV segment would - within a few short years - essentially define that segment. Combining a car-like platform with upright bodywork, 5-door flexibility and all-wheel drive is a near-luxury framework now used by Audi, Infiniti, Mercedes, Volvo and BMW; only BMW's X3 was in production prior to the RDX launch. Notably, of these mentioned the only ones sharing their platforms with more affordable donors are Acura and Audi, whose main architectures are also used by Honda's CR-V and VW's Tiguan, respectively.