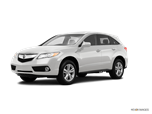 In the wake of last year's complete revamp, the Acura RDX sees no changes of note for 2014.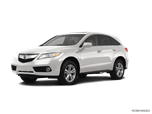 Outside and in, from the curvy sheet metal to the soft leather interior, to the engine and even transmission, the RDX is all new for 2013. Acura's goal was to make the RDX a more viable choice for professionals in their early 30s who value comfort over sportiness, and who will eventually need extra room for the baby seats.
About Acura RDX
Fresh off last year's full redesign, the 2nd-generation Acura RDX is a rare example of an SUV that does almost everything right. Its no-frills character, strong-yet-fuel-efficient V6, and expansive list of standard equipment make the 2014 Acura RDX a serious contender in the small luxury SUV segment. Available in front-wheel drive (FWD) or-all-wheel drive (AWD), the RDX further impresses with one of the best optional audio systems on the market and top-notch ergonomics. But, despite Acura's best efforts to promote the RDX as a tech-laden wonderland, rivals like the BMW X3, Mercedes-Benz GLK Class and Audi Q5 offer significantly more in the way of advanced in-vehicle technology. On the other hand, the 2014 RDX nonetheless remains an attractive package for value-seeking luxury car shoppers. That's why we named it one of the 10 Best Luxury Cars Under $40,000 for 2014.