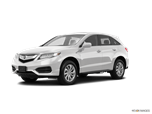 The 2016 Acura RDX gets the Jewel Eye headlight treatment, making the look ubiquitous across the Acura range. Additionally, the V6 gets more horsepower and torque, plus a boost to highway fuel economy, while the AcuraWatch suite of driver assist technologies is now available.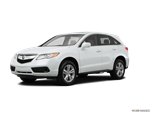 There are no major changes for the 2015 Acura RDX, which is only in its second year as an all-new, 2nd-gen model.
About Acura RDX
That the 2016 Acura RDX needed only a handful of upgrades to stay competitive in the premium SUV segment speaks volumes about how right Acura got it. Already sporting a powerful V6 engine, the choice of front-wheel drive (FWD) or all-wheel drive (AWD), plenty of cargo space, and comfortable seating for up to five passengers, the new Acura RDX gets a bit more power, a new trim level that bundles all the technology Acura can muster, and it now boasts the Jewel Eye headlight treatment, fully bringing it into the modern Acura visual aesthetic. Put it together, and the new RDX makes a strong case for itself against rivals like the BMW X3, Mercedes-Benz GLK Class, and Audi Q5, especially when you consider Acura's impressive reliability.