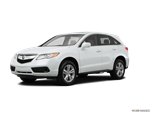 There are no major changes for the 2015 Acura RDX, which is only in its second year as an all-new, 2nd-gen model.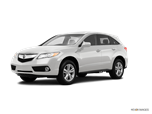 In the wake of last year's complete revamp, the Acura RDX sees no changes of note for 2014.
About Acura RDX
The 2015 Acura RDX is a rare example of a smaller SUV that does almost everything right. It adeptly plays in the premium segment, yet boasts a modest character, a strong-yet-efficient V6, and a long list of standard equipment. Available in front-wheel drive (FWD) or all-wheel drive (AWD), Acura's 5-passenger luxury SUV offers generous cargo space and desirable creature comforts such as standard leather and commute-easing ergonomics. While the RDX offers a top-notch optional audio system, it lacks the highly advanced infotainment and preventive safety systems such as blind-spot monitoring available in rivals like the BMW X3, Mercedes-Benz GLK Class and Audi Q5. Still, the RDX stands out with its near- and long-term value, and Acura's impressive history of reliability.